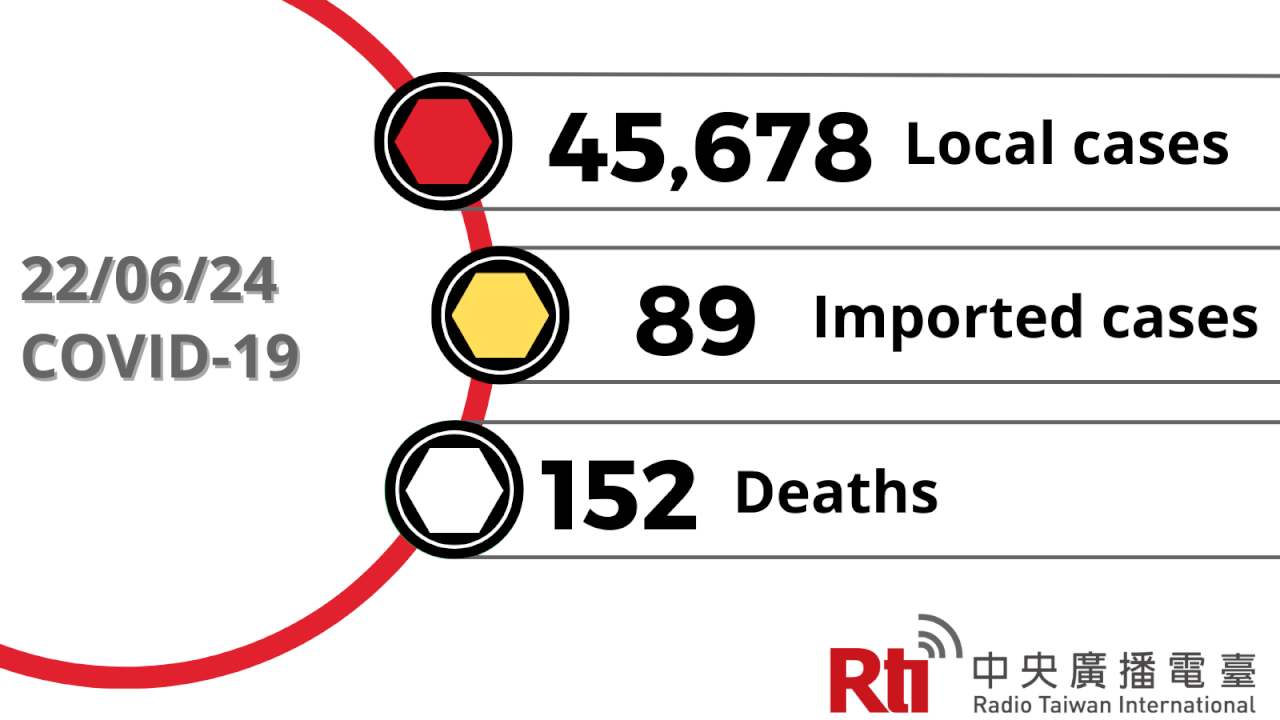 Taiwan reported 45,678 new local cases of COVID-19 on Friday. One hundred fifty-two more people have died.
If you take into account the population of each area of Taiwan, the Matsu Islands are a hotspot for the virus. Thirty-six people have new cases of COVID there, among a population of just 13,000. Pingtung County is also dealing with a high number of infections, as is Changhua County.
Another 152 people have died from COVID-19. More than half were over the age of 80, and most were not triple-vaccinated.
Out of the 45,678 people confirmed with COVID on Friday, 372 have moderate or severe symptoms.
Taiwan also recorded 89 imported cases of COVID-19 on Friday.