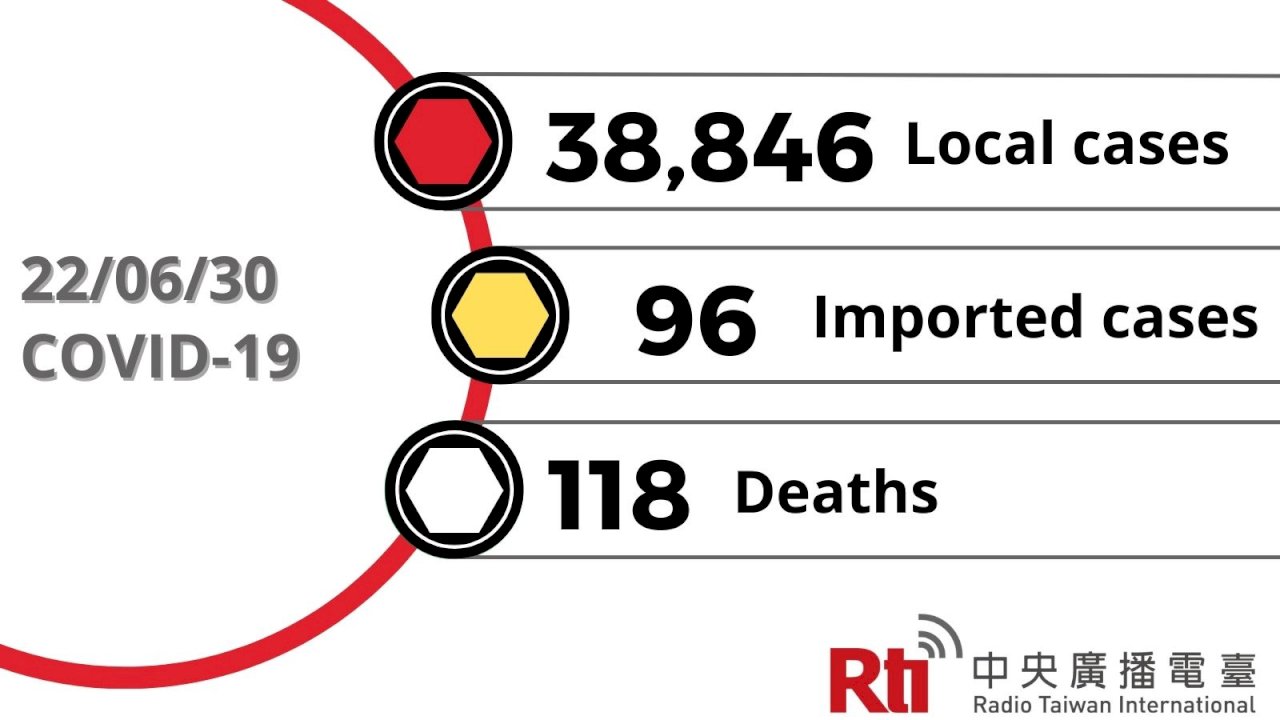 Taiwan reported 38,846 new local cases of COVID-19 on Thursday. One hundred and eighteen more people have died.
If you take into account the population of each area of Taiwan, Taitung County is a hotspot for the virus. Four hundred and sixty-seven people have new cases of COVID there, among a population of over 216,000. Changhua County is also dealing with a high number of infections, as is Hualien County.
Another 118 people have died from COVID-19. All of them exhibited severe symptoms of the disease, and the vast majority suffered from chronic illnesses. Two-thirds of them have not been fully vaccinated.
Out of the 38,846 people confirmed with COVID on Thursday, 291 have moderate or severe symptoms.
Taiwan also recorded 96 imported cases of COVID-19 on Thursday.