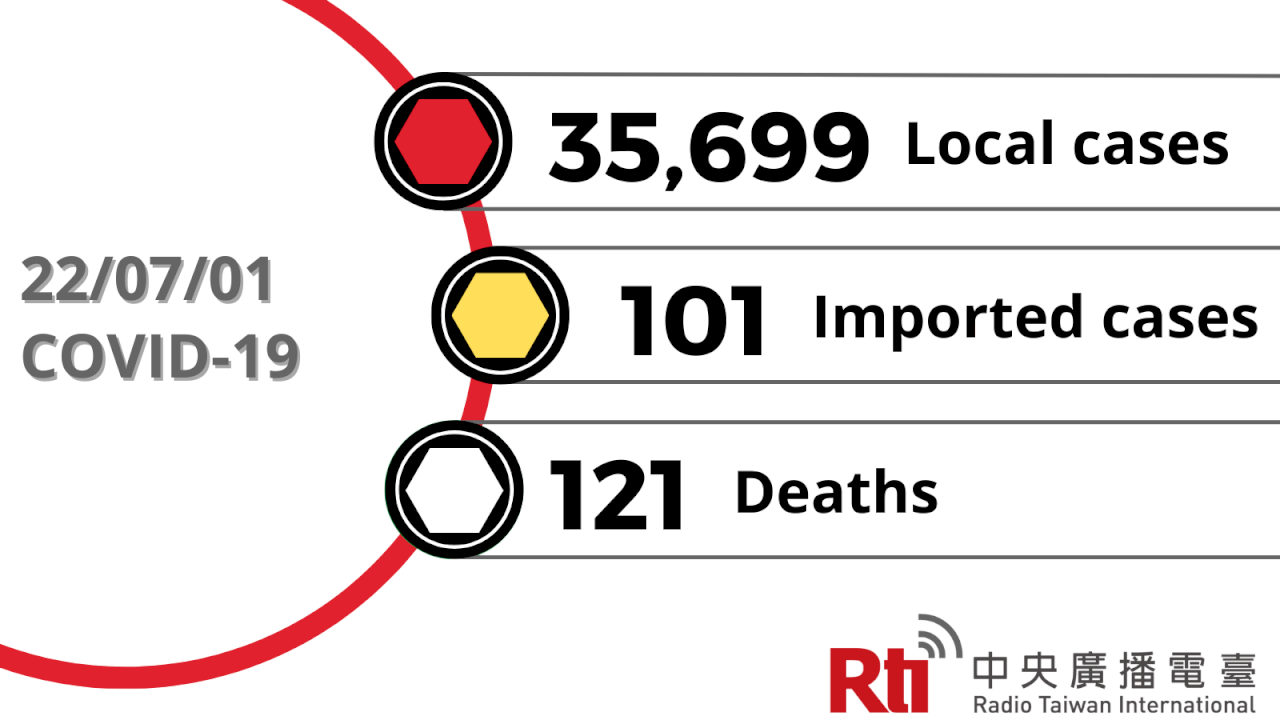 Taiwan reported 35,699 new local cases of COVID-19 on Friday. One hundred twenty-one more people have died.
If you take into account the population of each area of Taiwan, the Matsu Islands are a hotspot for the virus. Thirty people have new cases of COVID there among a population of less than 13,000. Taitung County is also dealing with a high number of infections, as is Hsinchu City.
Another 121 people have died from COVID-19. Most were over the age of 80, and less than a third were fully vaccinated with three doses.
Out of the 35,699 people confirmed with COVID on Friday, 221 have moderate or severe symptoms.
Taiwan also recorded 101 imported cases of COVID-19 on Friday.