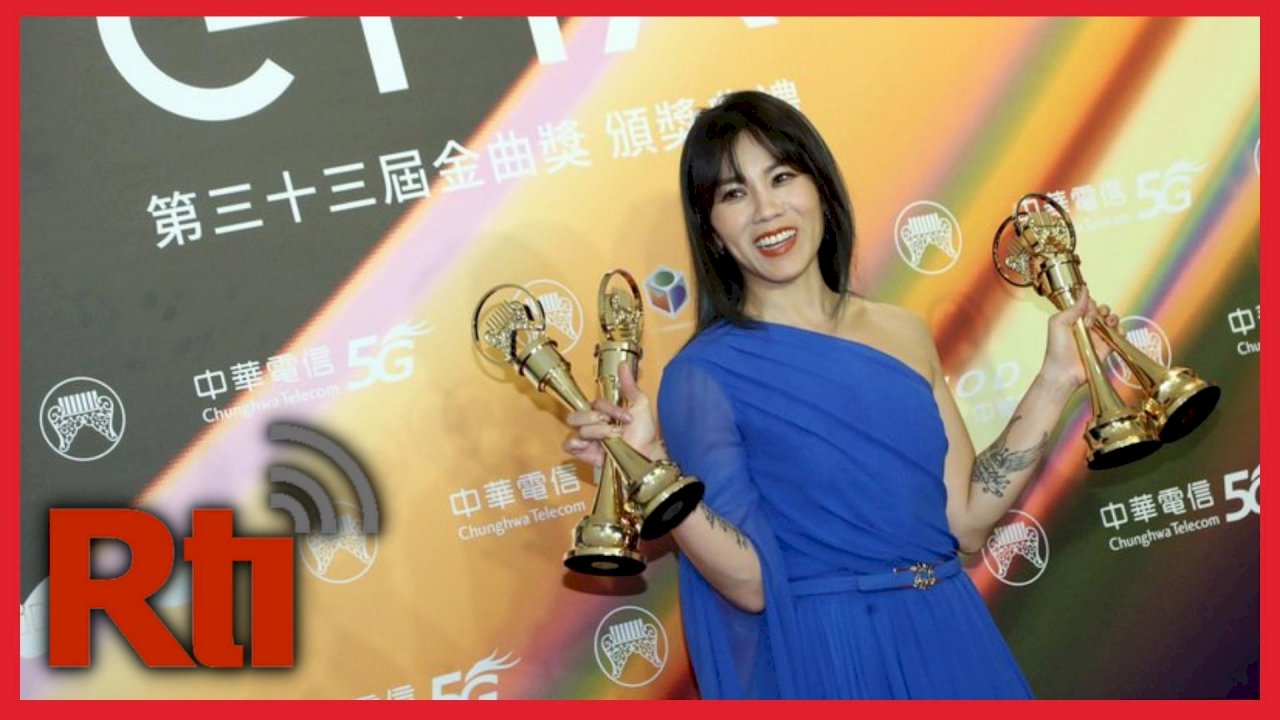 Taiwan's best musicians gathered for the country's top music awards on Saturday. Leslie Liao takes a look at the night's biggest winners.
The Golden Melody Awards is a music honor awarded by Taiwan's culture ministry. It's often called the Grammys of the Chinese-language music industry. This past weekend, the ceremony for the 33rd Golden Melody Awards took place in Kaohsiung City.
In attendance were some of the biggest names in Mandopop.
The biggest winner of the night was Singaporean singer Tanya Chua. She took home her fourth Golden Melody for Best Female Singer, surpassing Taiwanese Indigenous Singer A-mei with whom she was tied for most wins in the category.
Chua's latest album DEPART took home an additional three Golden Melody Awards. Chua says she held no expectation going into the ceremony. She said she was honored to have been nominated and was just glad people had not grown tired of her music after so many years.
Chinese rock-n-roll singer Cui Jian took home the award for Best Male Singer, making him the first Chinese singer ever to take home the award.
Taiwanese heavy metal band Flesh Juicer won the Best Band award, while EggPlantEgg, another Taiwanese band, took home the award for Song of the Year for their song "Oh Love, you are much greater than I imagined."
Another highlight this year was this year's Best Indigenous Singer award, which went to 87-year-old Osay Hongay. Hongay says she's been singing for 80 years, but she won't stop yet. She's going to teach the next generation.
With the 33rd Golden Melody Awards finished, artists who missed out will have to wait till next year to get their hands on the biggest prize in the business.