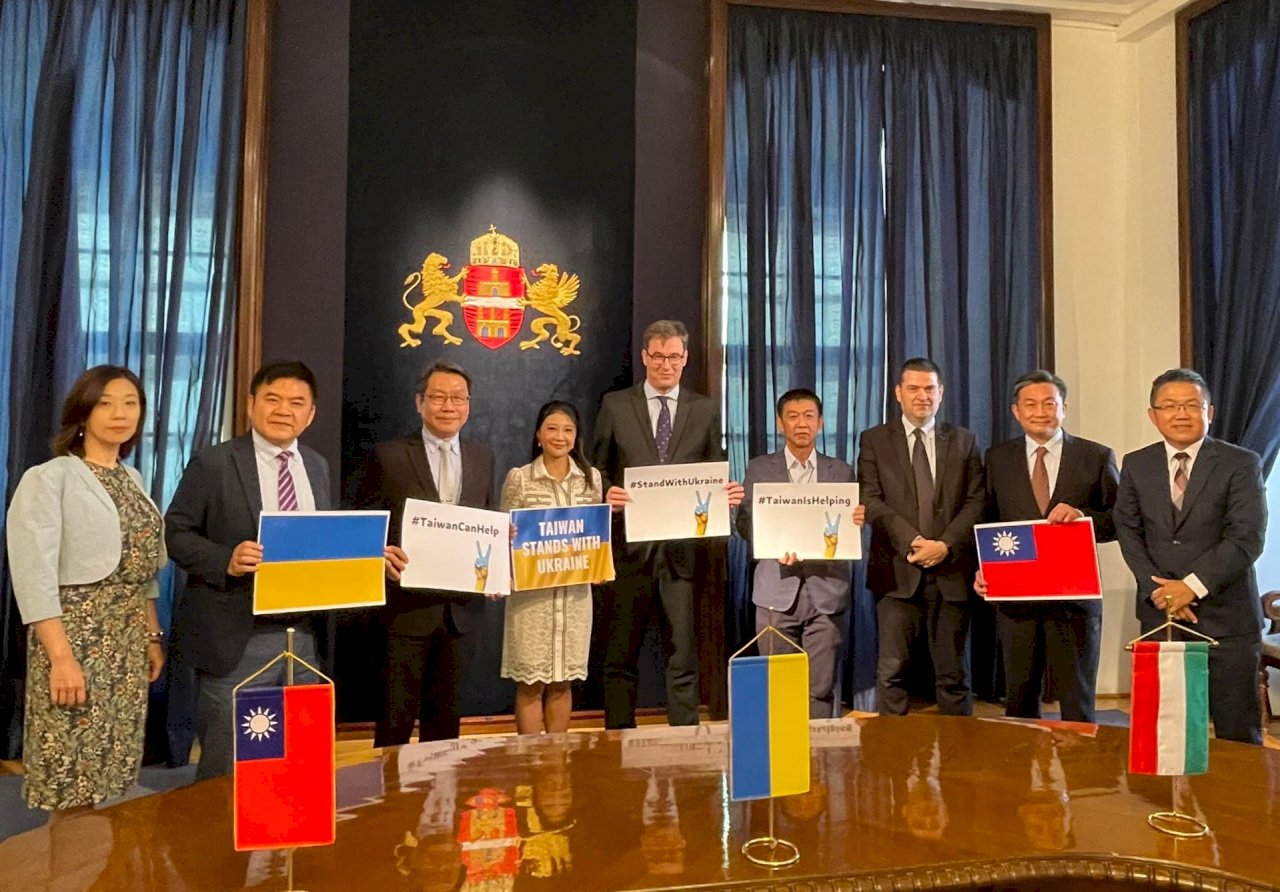 Taiwan's government donated US$150,000 to the city of Budapest to help aid Ukrainian refugees. Taiwan's Representative to Hungary Liu Shih-chung made the donation at a ceremony on Monday night on Taiwan's behalf. Budapest Mayor Gergely Karacsony was at the ceremony to receive the funds.
Taiwan's office in Hungary published a press release shortly after the ceremony. The press release said the money will go toward helping Ukrainian refugees.
At the ceremony, Liu said Taiwan can empathize with Ukraine's situation. He said Taiwan also faces a much larger neighboring country that has ambitions to take it over. Liu said that it is because of this empathy that Taiwan continues to assist Ukranians displaced by Russia's invasion. He said that, to date, Taiwan has donated over US$20 million in cash and goods to help Ukrainians.
Gergely thanked Taiwan for the donation. He said the money will go towards improving refugee accommodations and food. Gergely added he looks forward to visiting Taiwan.
Taiwanese Legislator Lin Chu-yin who is visiting Hungary also attended the ceremony.