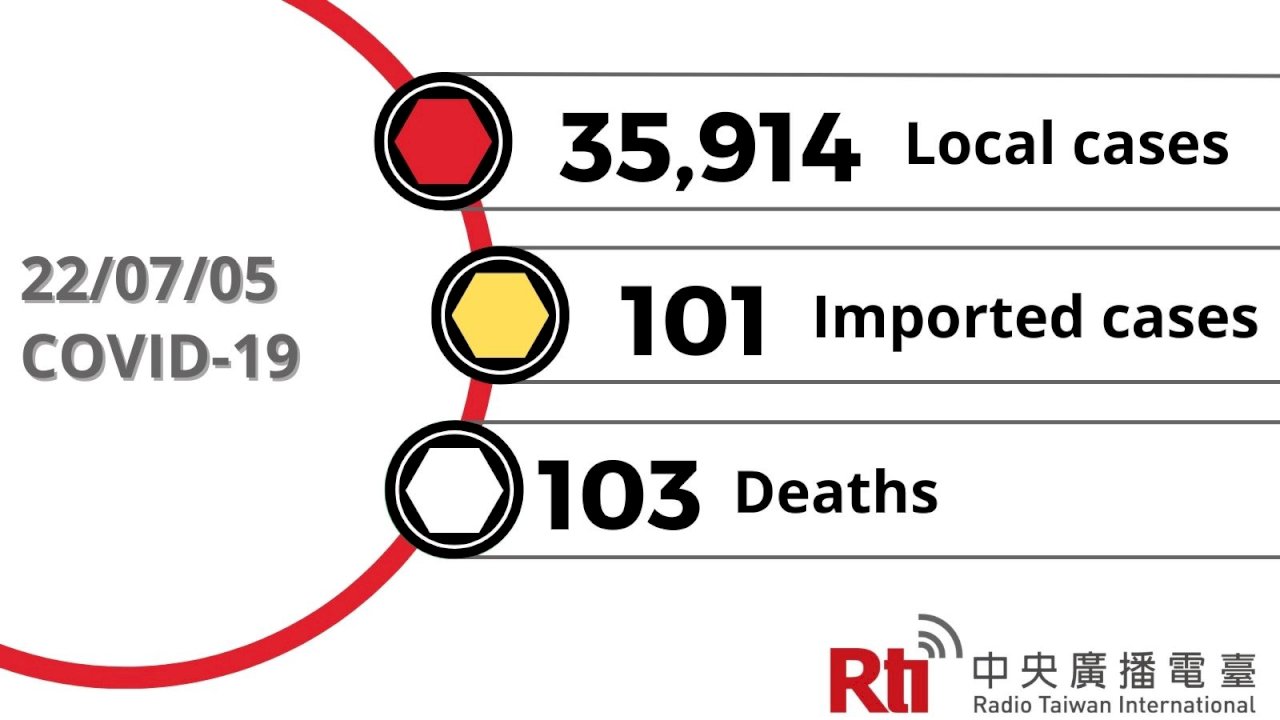 Taiwan reported 35,914 new local cases of COVID-19 on Tuesday. 103 more people have died.
The highest number of the people with new cases of COVID are from Taichung, with 4,970 people there testing positive. Another 4,930 have the disease in New Taipei, along with 4,198 in Kaohsiung.
Another 103 people have died from COVID-19. They ranged in age from 30 years old to over 90. Forty of them were unvaccinated, while 94 had chronic diseases.
The Central Epidemic Command Center also said that 94 previously reported COVID cases have developed severe symptoms, while the symptoms of 31 other patients have turned from mild to moderate.
Taiwan also recorded 101 imported cases of COVID-19 on Tuesday.