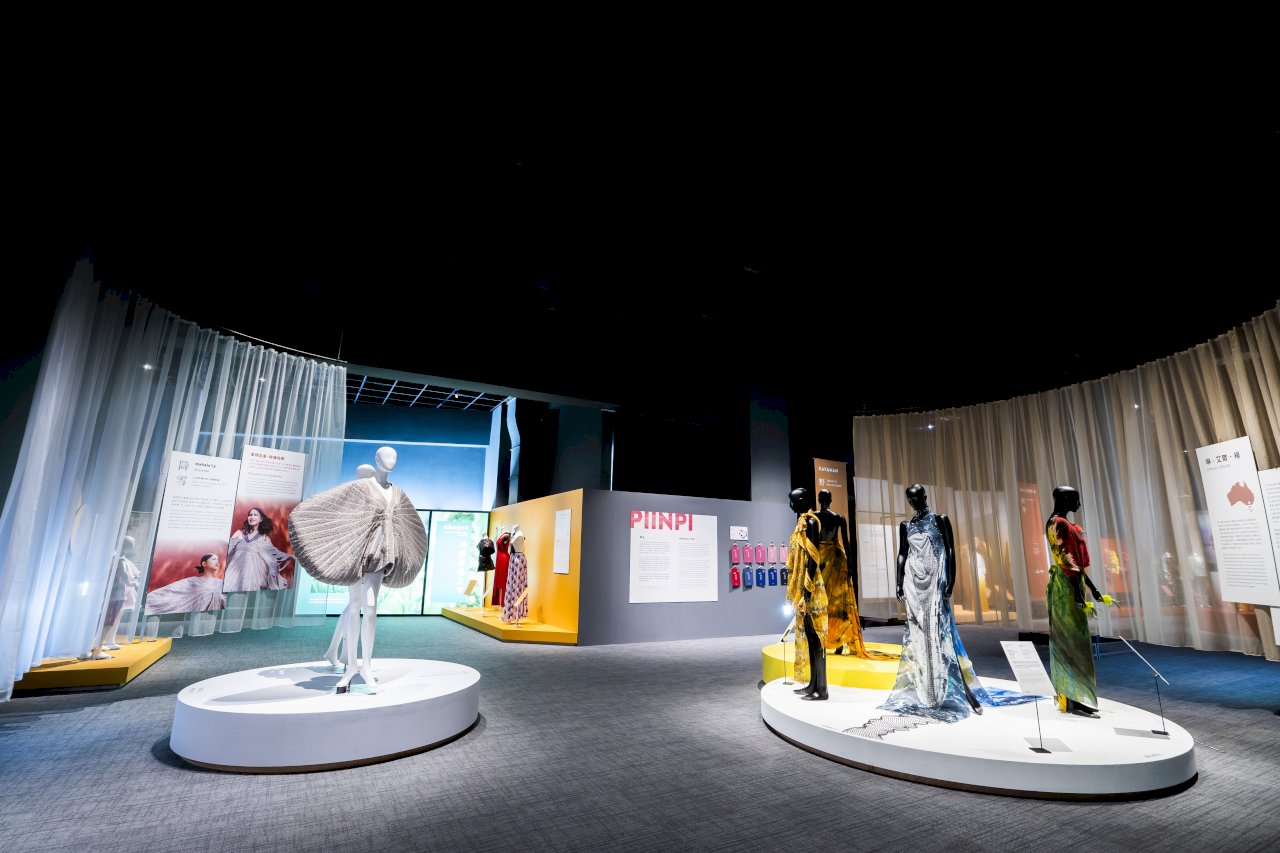 On Monday, Taiwan's National Museum of Prehistory launched a new exhibition that showcases contemporary indigenous fashion from Australia and Taiwan. Titled "First Wave," the exhibition brings together more than 100 works from both countries in the museum's Tainan branch.
The exhibition is a collaboration between the museum and Australia's Bendigo Art Gallery. It is divided into two sections. The Australian section, known as Piinpi, was originally created in 2020. It is the largest collection of indigenous fashion in Australia's history. The Taiwanese section is focused around the Da'an River basin, a region inhabited by the Atayal people. It seeks to reflect the close relationship between the natural environment and human activity.
Museum researcher Huang Yu-lun says though modern fashion focuses on changing each season, indigenous fashion does not. She says the exhibition seeks to highlight the differences between Western and indigenous fashion.
The museum also plans on organizing various workshops alongside the exhibition, like traditional weaving for children. "First Wave" will run until September 30.