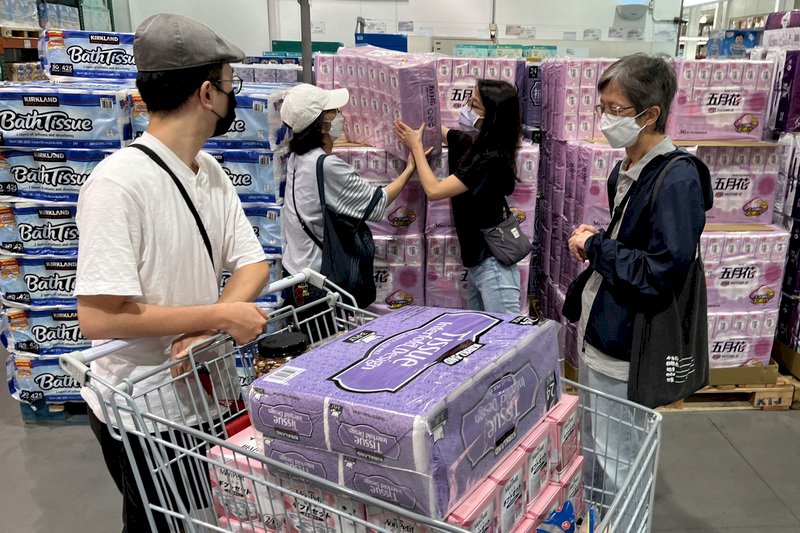 Inflation is on the rise in Taiwan. Now price increases are starting to hit essential goods. Earlier this month Costco announced it would raise prices on toilet paper for the third time this year. Consumers are wondering what brands are next.
Prices are rising in Taiwan. Every month this year since March has recorded an inflation rate of over 3%. One item that's making consumers feel inflation's pinch is toilet paper. In 2022, Costco raised the price of its in-house toilet paper brand by 20%, from NT$335 to NT$389. Costco says raw material prices have soared.
One customer says everything seems to be getting more expensive, not just toilet paper.
Another customer says that because toilet paper is a daily necessity, she fears this is a sign that other essential goods will soon become more expensive.
Some are asking if one brand of toilet paper is raising its prices, will the others do the same?
Majormanufacturer Yuen Foong Yu says it already raised prices in February. The company says its shareholders have decided to wait and see how the market changes before making further adjustments. Cheng Loong , another producer, says it will slowly raise prices due to the increase in raw material prices.
It says the price of raw materials used in toilet paper have increased by over 30% since the beginning of last year.
Prices are rising around the world, and Taiwan is no exception. With supply chain disruptions common in the post-lockdown world, consumer's pockets are feeling the effects.