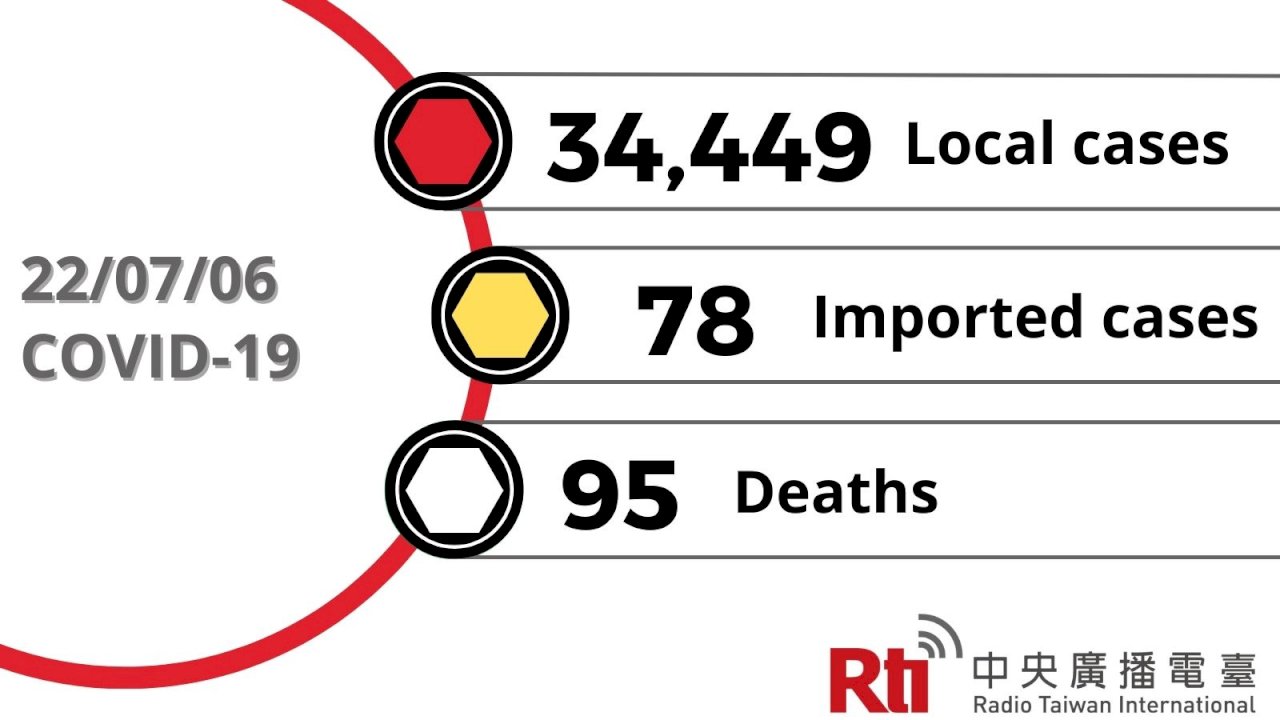 Taiwan reported 34,449 new local cases of COVID-19 on Wednesday. Ninety-five more people have died.
The area with the most new cases of COVID is New Taipei City, with 5,324 people there testing positive. Taichung saw the second-most infections with 4,669, followed by Kaohsiung with 3,608.
Another 95 people have died from COVID-19. Their ages ranged from under ten to over 90 years old. Eighty-seven of them had a history of chronic disease, while 37 of them were unvaccinated.
Health authorities on Wednesday also categorized 167 cases of COVID-19 as moderate to severe. That includes people newly infected with COVID-19 and people whose condition have worsened.

Taiwan also recorded 78 imported cases of COVID-19 on Wednesday.