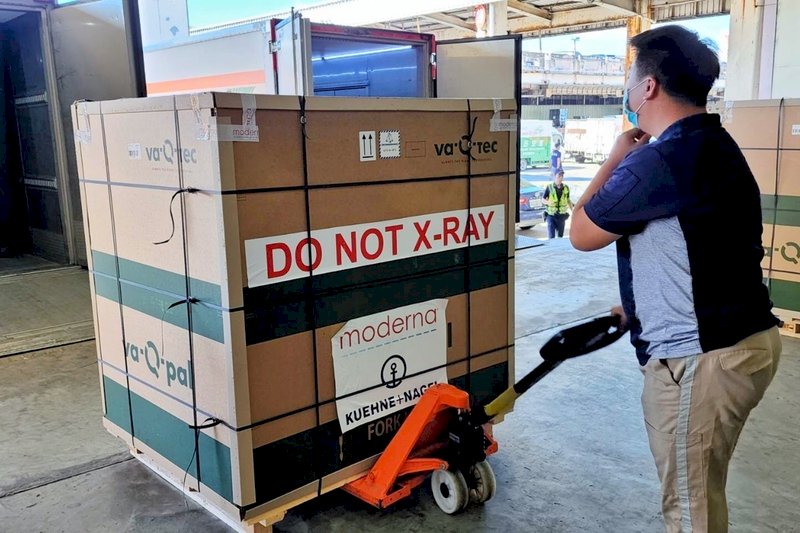 Around 450,000 doses of the Moderna COVID-19 vaccine arrived in Taiwan on Monday morning. This batch of vaccines will be specifically administered to children from six months to five years old. Health authorities say vaccine administration to kids in that age range will begin July 21 at the earliest.
Upon their arrival from Amsterdam, the vaccines were put into cold storage. They must undergo around two weeks of quality checks before they can be cleared for administration.
Last month, Taiwan granted emergency use authorization to the Moderna COVID-19 vaccine for children under age six. One full dose can inoculate two children, meaning this shipment can provide enough vaccines for 900,000 children.