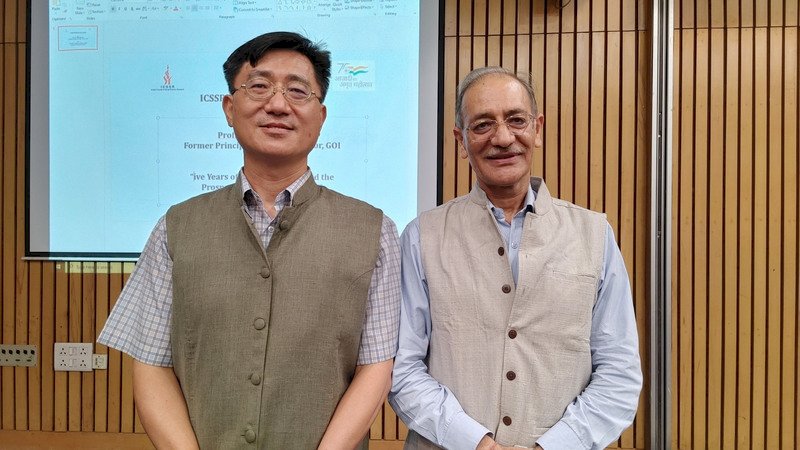 There are many attractive opportunities for Taiwan and India to collaborate bilaterally. That came from Indian Council of Social Sciences Research head Virendra Kumar Malhotra on Monday.
The council organized a lecture in Delhi on Monday to discuss research and development in India over the past 75 years. The event was attended by Taiwanese science and technology official Wang Chin-Tsan.
Malhotra said in an interview after the event that India and Taiwan have many potential areas where they can collaborate. Those include industry, cultural connectivity, geopolitics, and technology. He says he hopes to visit Taiwan in the future.
India and Taiwan do not have formal ties, but have established several joint collaborative projects, including the India-Taiwan Cooperation Forum. In 2019, the science ministries of India and Taiwan formally agreed to expand cooperation in the social sciences and humanities.