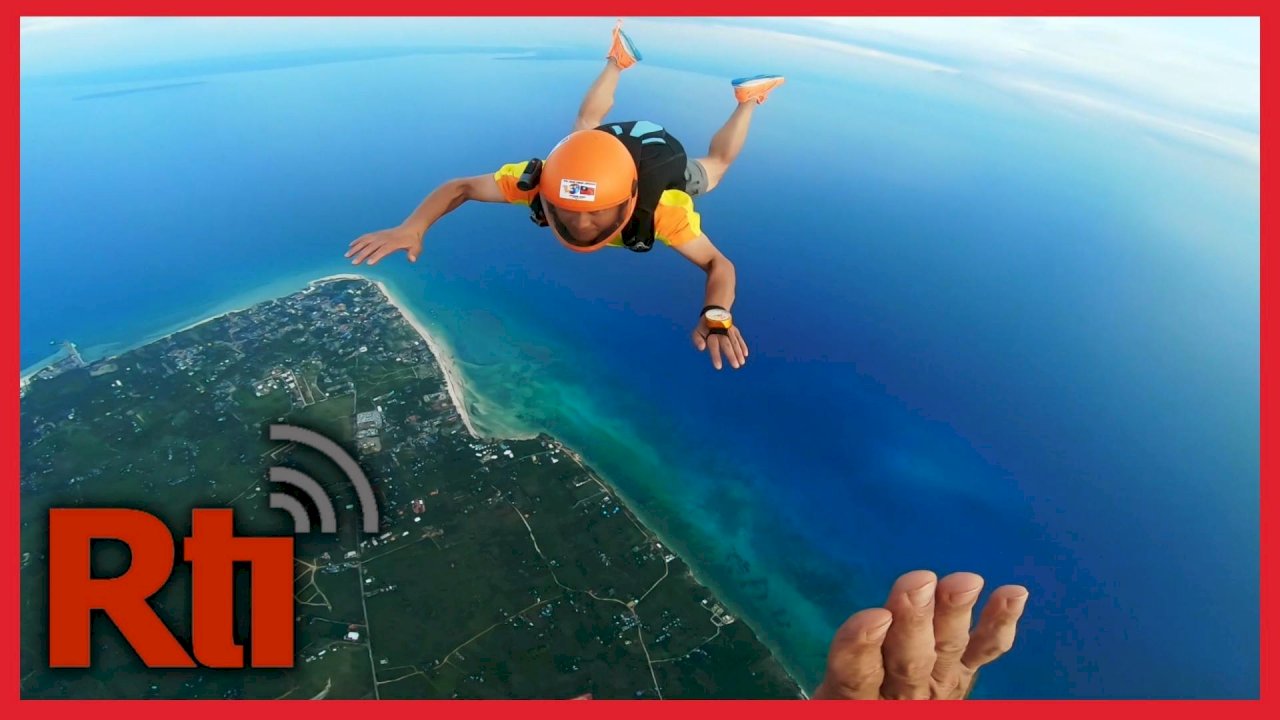 Taiwan is known for its beautiful scenery. Though there are high mountains where you can enjoy gorgeous views from, some people endeavor to go higher. This year, for the first time ever, Taitung County government has partnered with a domestic airline to offer the public skydiving tours for a limited time.
Taiwan has it all: beautiful mountain ranges and wide open seascapes. But, before now, you could only see it from the surface. That's about to change, because, for the first time ever, Taiwan will offer skydiving tours to the public. They're free, but there is a catch. They're only available for a limited time, and only 88 people a day will be allowed to partake.
The Taitung County government has partnered with Apex Flight Academy's domestic airline to offer this unique experience. The skydiving tours will be organized in conjunction with the Taitung International Hot Air Balloon Festival.
Apex Chairman Wilson Kao says his airline often gets asked why Taiwan doesn't offer skydiving tours. He says that this first round of skydiving tours in Taitung is a big step towards developing a long-term landscape for the activity in Taiwan.
Five days after sign-ups went live, the skydiving tours have drawn over ten-thousand applications from people who can't wait to jump out of a plane.
Being that skydiving is relatively new to Taiwan, how safe is it to leap headfirst out of a speeding aircraft from a high altitude? Apex assures the public they're using top-of-the-line equipment. They have parachutes that can measure altitude and speed, and if someone's freefalling too fast then the backup chute will deploy automatically.
Seeing how many enthusiasts and instructors want skydiving to become a more long-term part of Taiwan's tourism scene, organizers are taking every measure to ensure everyone has a safe and fun time.
As for who will be the first people to experience this unprecedented activity, event organizers will hold a drawing to determine which lucky few will participate in this round of skydiving. Winners will jump between July 16 and July 25.
But, if all goes swimmingly, Taiwan might begin offering paid skydiving tours sooner rather than later.