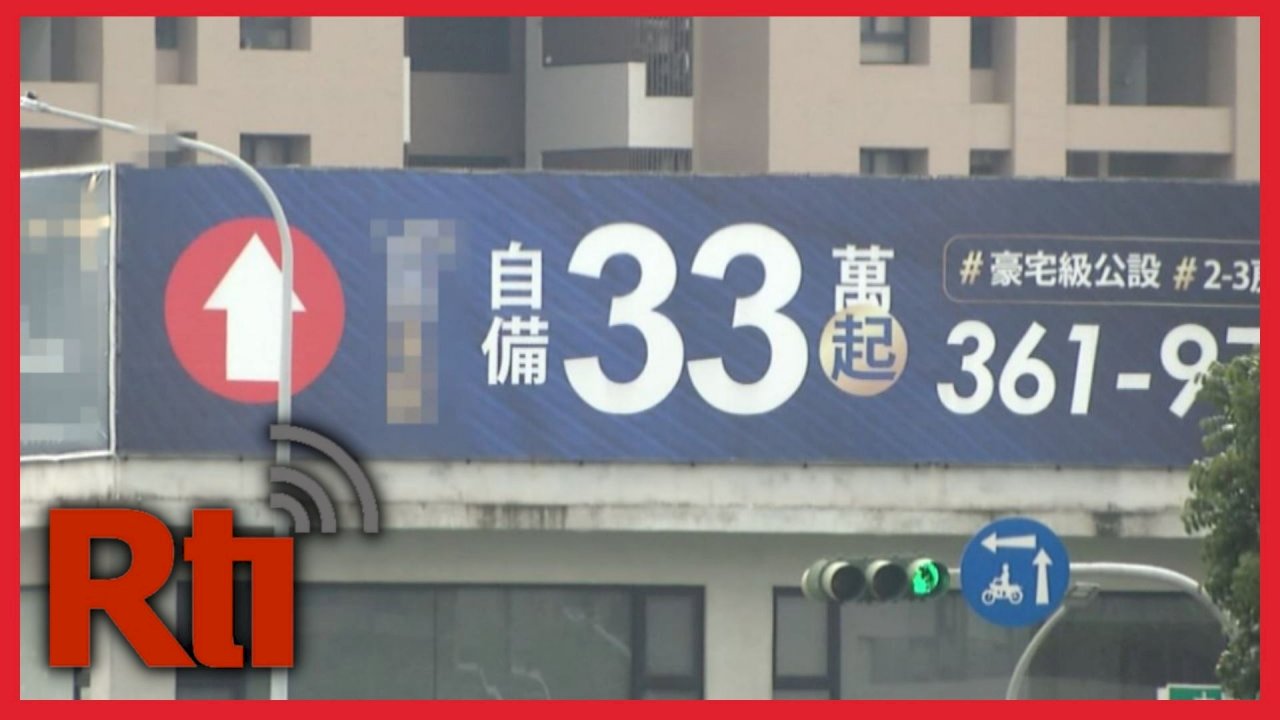 Property prices are out of control in Taiwan. New data from the interior ministry show that on average a person has to save over 9 years of wages to afford their own place. But lately there have been signs that the local real estate market may cool down soon.
Like in many parts of the developed world, rents and property prices in Taiwan are high. In the heart of Taipei's most sought after districts, renting a 90 square meter apartment costs NT$50,000, higher than the average worker's monthly wage. But buying property is even tougher.
On Wednesday the interior ministry released the ratio of housing prices to incomes for all of Taiwan in the first quarter of the year. Taipei continues to be the most difficult place to purchase housing, requiring on average over 16 years of a person's income.
But Taichung, Tainan, and Kaohsiung all show higher increases than the Taipei metropolitan area. On average, a person has to save all of their money for over nine years until they can afford their own slice of Taiwan.
Realtor Chen Tai-yuan says these large price increases are partly due to Taiwan having historically low interest rates over the last two years. He says people's expectations of inflation could also encourage them to buy sooner rather than later, sending prices soaring.
The ministry's figures also show that mortgages now cost about 38.35% of the median income, another historic high. That means households are increasingly unable to take out loans to buy property.
But experts say this doesn't mean that prices can't go down. Many parts of Taiwan are already showing signs of oversupply.
Chen says this seller's market might not last for long. He says Taiwan may soon raise interest rates to deal with inflation, causing demand for property to drop and prices tumbling.
There are already signs of a slowdown. The last three months saw a drop in the volume of transactions. But experts say only time will tell if property prices will truly start to cool down.