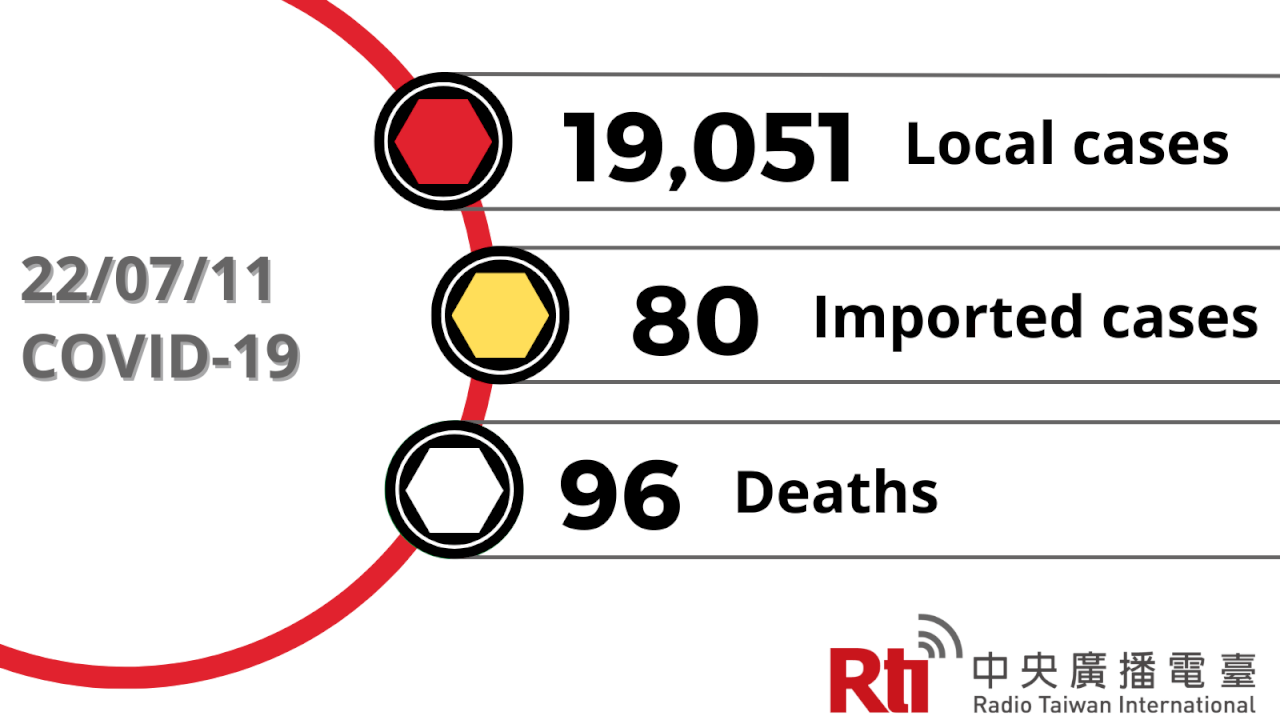 Taiwan reported 19,051 new local cases of COVID-19 on Monday.
If you take into account the population of each area of Taiwan, the Matsu Islands are a hotspot for the virus. Twenty-one people have new cases of COVID there in a population of just 13,000. The Penghu Islands are also dealing with a high number of infections, as is Hualien County.
Monday's case numbers included two more cases of the highly transmissible Omicron subvariant BA.5. That brings Taiwan to four cases recorded in total. Authorities think all of them caught the virus while picking up friends and relatives from the airport.
Another 96 people have died from COVID-19. Most were over the age of 80, and only about a third had taken three doses of a COVID vaccine.
Authorities say another 172 people are suffering from moderate or severe symptoms of the disease.
Taiwan also recorded 80 imported cases of COVID-19 on Monday.