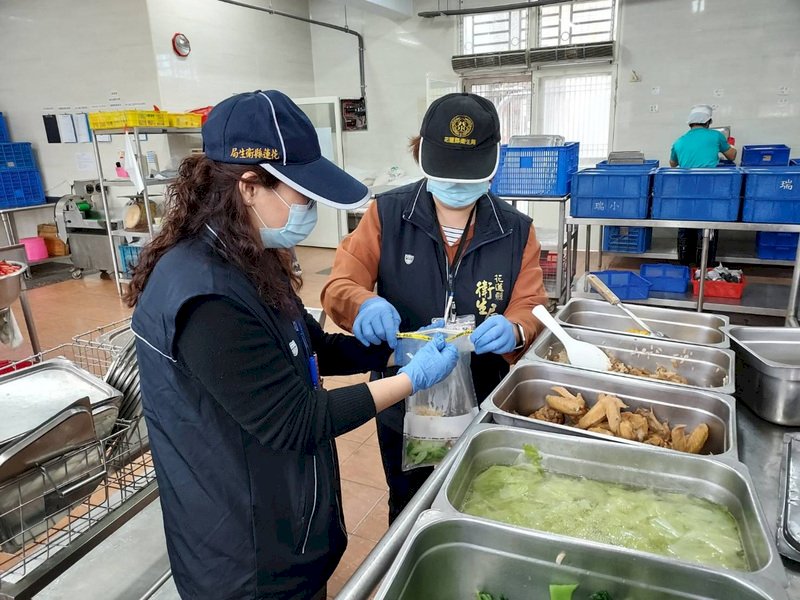 Many businesses suffered as a result of Taiwan's latest COVID wave. That includes school caterers, who lost business after students started online classes. But companies connected to their caterers are also feeling the impacts.
COVID-19 school closures have been a headache for parents throughout Taiwan. But they've also been difficult for many companies.
A school caterer in Taichung says it has suffered too many losses and is filing for bankruptcy. Workers continue to work at its facilities, but they won't speak to journalists.
A notice from the company says all its assets will be distributed to its creditors. But the notice says nothing about its suppliers, who have been left in the dark.
One supplier says he hasn't been able to reach the catering company's owner and hasn't been paid since June.
As bad as that is, the situation for the farms supplying the caterer is even worse. They say they haven't been paid since March.
One farmer says if the catering company closes, he has no way of getting the money he's owed.
Cooperatives are also feeling the effects.
Agricultural cooperative manager Liao Jui-sheng says the caterer delayed paying his cooperative until June. The cooperative has lost NT$4 million.
The education ministry says it will ensure the catering companies' assets are distributed according to the law. As to the two schools the caterer served, they will also have to find a new school lunch provider.