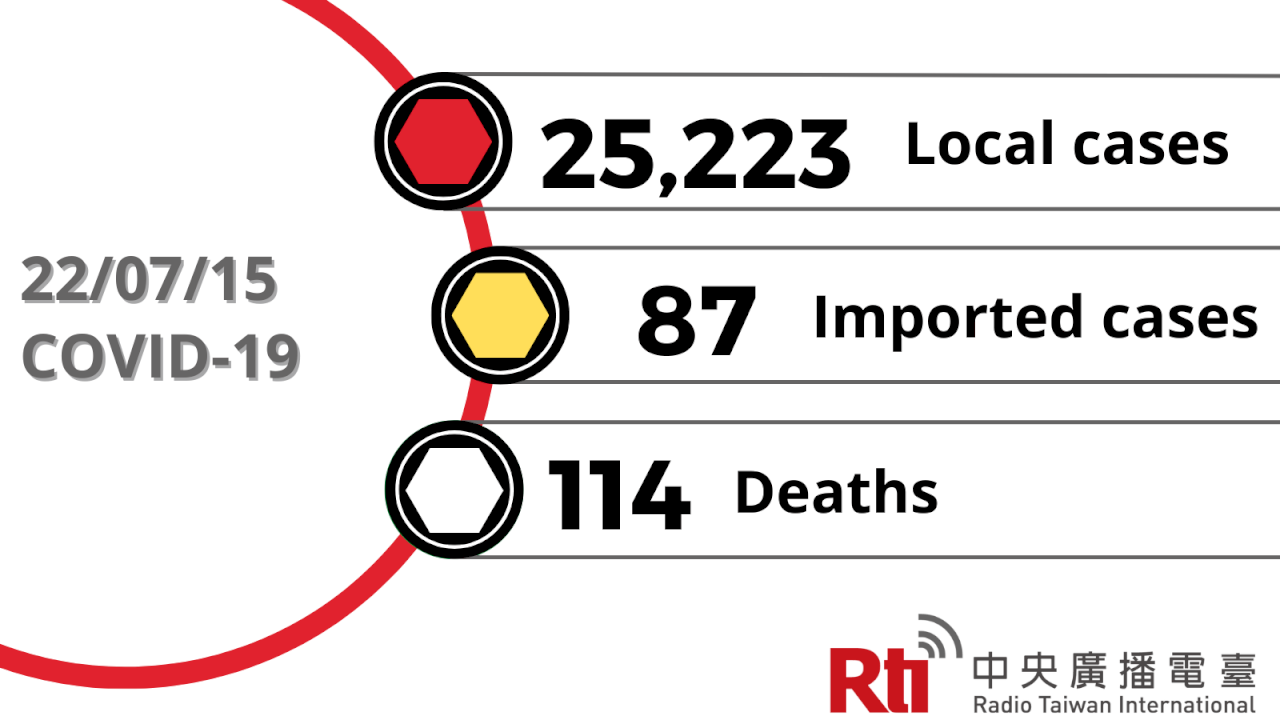 Taiwan reported 25,223 new local cases of COVID-19 on Friday.
If you take into account the population of each area of Taiwan, the Matsu Islands are a hotspot for the virus. More than 20 people have new cases of COVID there, among a population of just 13,000. The Penghu Islands are also dealing with a high number of infections, as is Taitung County.
Among the 25,000 cases reported on Friday, Taiwan recorded its first local cluster of the BA.5 subvariant of Omicron. Previously, the only people with BA.5 in Taiwan have caught it from someone arriving in the country. This time, authorities are almost certain that the infection came from someone who hadn't just landed.
The person with BA.5 is a woman in her 20s. She first caught COVID in May and recovered. Then, she began feeling ill again this month. Her PCR test showed she had caught the BA.5 subvariant.
Authorities say they will step up genetic sequencing of COVID tests to detect any other BA.5 infections in the community.
Another 114 people died from COVID-19. Most were over the age of 80, and only about a third had taken three doses of a COVID vaccine.
Authorities say another 203 people are suffering from moderate or severe symptoms of the disease.
Taiwan also recorded 87 imported cases of COVID-19 on Friday.