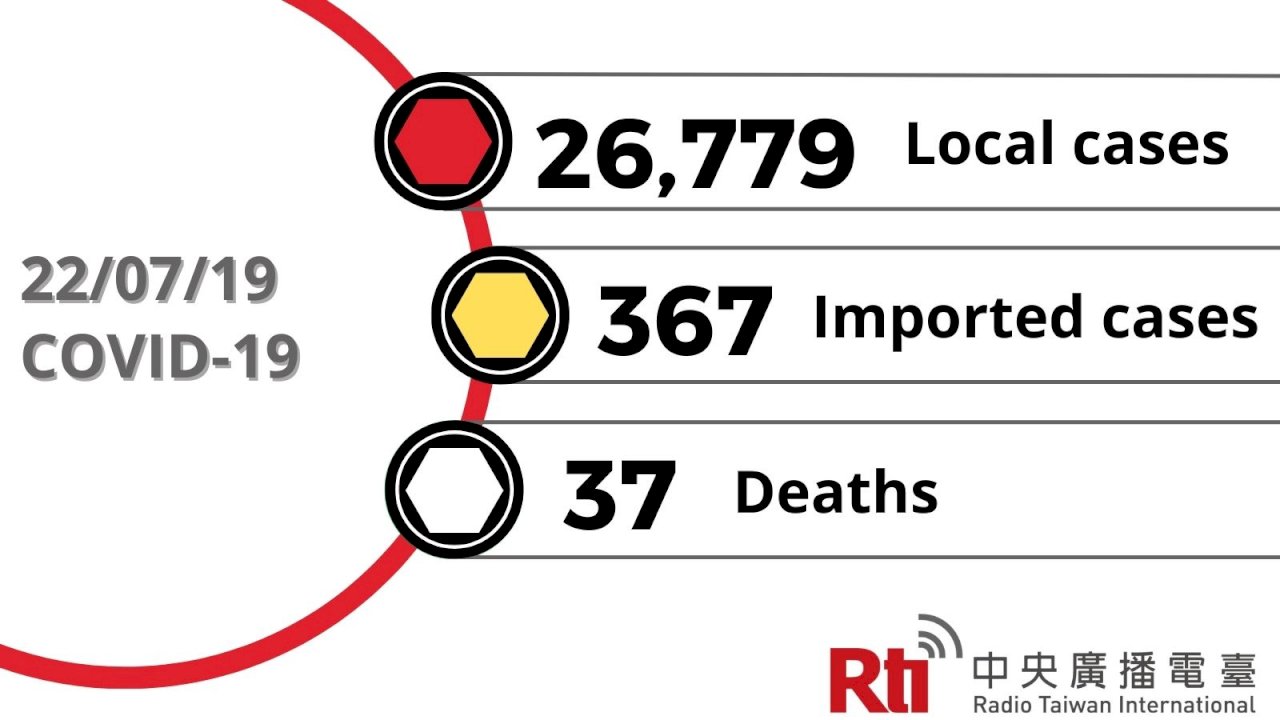 Taiwan reported 26,779 new local cases of COVID-19 on Tuesday.
New Taipei recorded the highest number of local cases, with 4,382 people there testing positive. Another 3,408 have the disease in Taichung, along with 2,922 in Kaohsiung.
Another 37 people have died from COVID-19. The number of deaths was the lowest daily number in over two months. The deceased ranged in age from 20 to over 90. Seventeen of those who died were unvaccinated, while 33 had chronic illnesses.
Authorities say another 75 people are suffering from moderate or severe symptoms of the disease.
Taiwan also reported 367 imported cases of COVID-19 on Tuesday. Authorities say the huge rise in imported cases can be attributed to the rising number of COVID cases around the world.