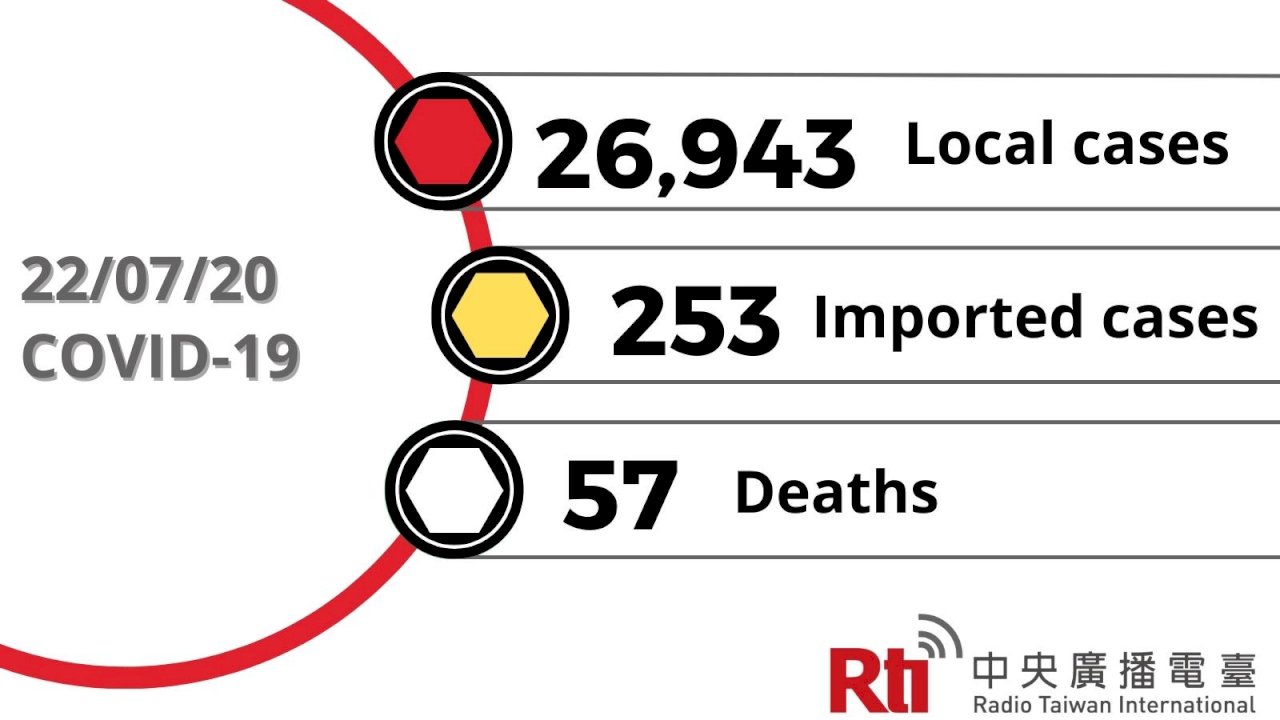 Taiwan reported 26,943 new local cases of COVID-19 on Wednesday.
New Taipei City saw the most new cases with 4,614. Taichung City saw the second most with 3,415 confirmed cases, followed by Taoyuan City with 3,004.
Another 57 people have died from COVID-19. More than half were over 80 years old. All of the deceased exhibited severe symptoms. Fifty-four also had a history of chronic illness. Twenty-five were unvaccinated.
Authorities say another 102 people are suffering from moderate or severe symptoms of the disease.
Taiwan also recorded 253 imported cases of COVID-19 on Wednesday.