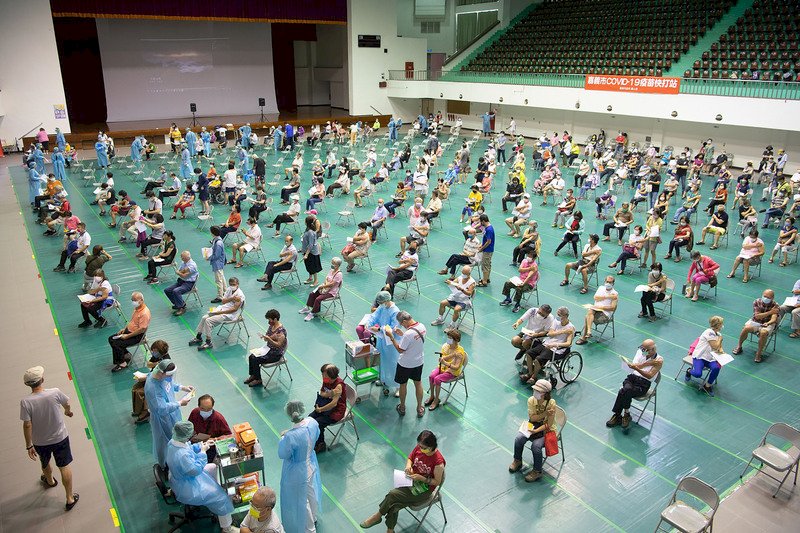 Starting Friday, seven groups of people will be able to get their fourth COVID vaccine shot. Health authorities already announced on Wednesday that people aged 50 and above will be eligible.
The seven categories of people include patients at long term care centers, as well as adults who need to travel abroad for diplomatic, official and business purposes. Adults who are at risk because of health conditions can also get the shot.
In addition, medical, airport and seaport personnel, airline crews, people who work at quarantine hotels and at social welfare care centers can choose to be vaccinated after they assess their risk of infection. The condition for these people to get the fourth shot is that they must have got their third shot at least five months ago.