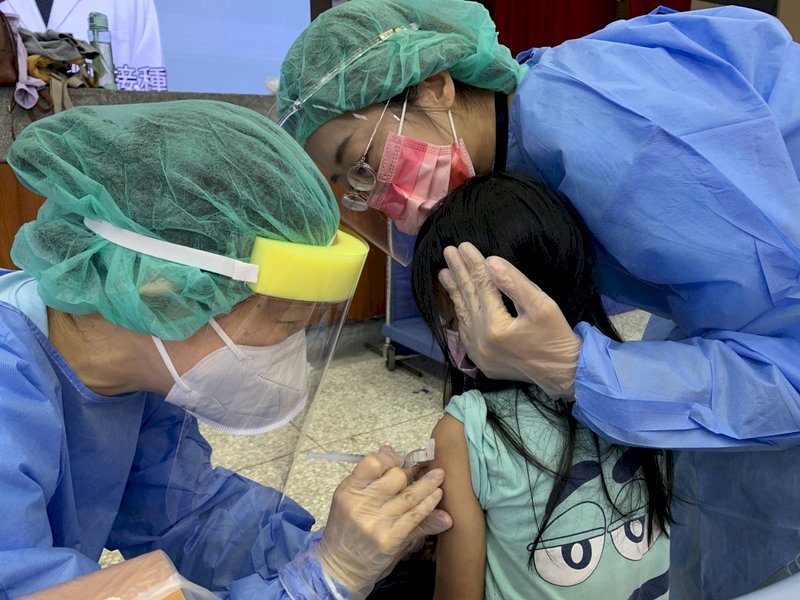 Taiwan must see at least 50% of its young children vaccinated before it loosens its quarantine policy. That was the word from Central Epidemic Command Center spokesperson Chuang Jen-hsiang on Tuesday.
As Taiwan's COVID case count continues to drop, some experts say that the country is ready for a 0+7 quarantine period for overseas arrivals. This proposal means that travelers would only need to complete seven days of self-health management, rather than fully quarantine for part of this period. The current policy requires three days of quarantine followed by four days of self-health management.
Chuang says that around a quarter of young children have already been infected with COVID-19. Currently only 6.6 % of young children have been vaccinated. He says that Taiwan should try to vaccinate at least half of the children who have still not been infected before loosening border controls.
The CECC says there is a higher rate of severe COVID cases among young children who have not been vaccinated. Officials encourage parents to get their children vaccinated as soon as possible to avoid any serious symptoms.
Chuang says that the CECC will consider using the 0+7 plan as it watches COVID trends on a national and global level, as well as the vaccination rate. But the CECC currently does not have a date set for any quarantine changes.