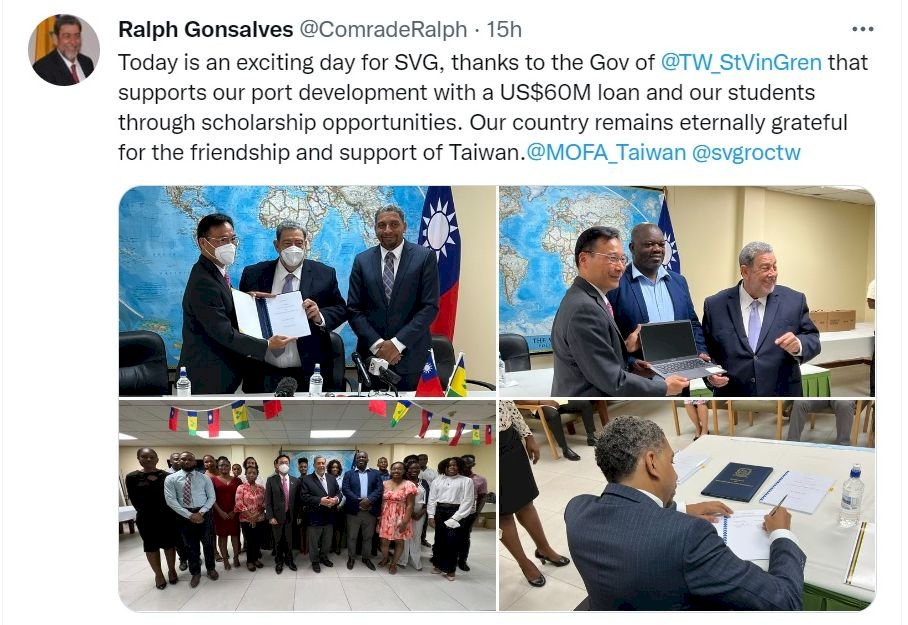 St. Vincent and the Grenadines Prime Minister Ralph Gonsalves expressed his gratitude to Taiwan on Tuesday for providing US$60 million in loan financing.
On Tuesday, Gonsalves Tweeted "Our country remains eternally grateful for the friendship and support of Taiwan."
The funding will help Saint Vincent expand its main port facilities to increase the nation's trade and export. Gonsalves also thanked Taiwan for providing scholarship opportunities to his country's students.
The grant comes after the Caribbean country completed construction on a new international airport last year also with Taiwan's assistance. Saint Vincent and Taiwan have maintained close ties since the two countries established formal diplomatic ties more than 40 years ago.