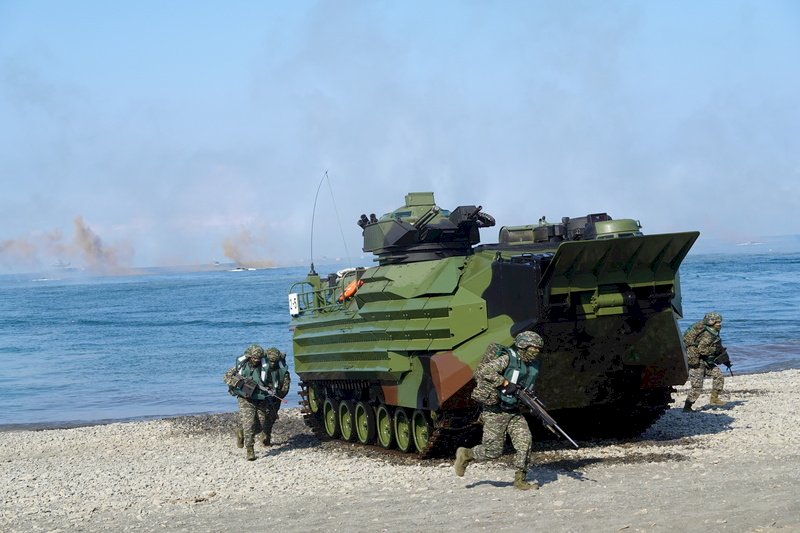 Taiwan's military is carrying out a "joint landing operation" to simulate an attack from both the navy and air force. The drills on Thursday make up the fourth day of the 38th Han Kuang Exercise's live fire practice.
During Thursday's exercises, troops handled assault boats and AAV-7 amphibious assault vehicles, as well as two waves of IDF fighter jets. The attackers' goal was to gain control of the Jialutang Beach in Pingtung County.
The joint landing operation is just one part of the massive Han Kuang Exercise taking place across the country. The exercise is Taiwan's largest military drill and aims to simulate how the country would repel an invasion from China.
Taiwan's Marine Corps says the navy and air force came together to execute an amphibious attack in order to rapidly gain control of the beach. The military's report says the troops used their skilled combat experience to successfully complete the landing exercise.