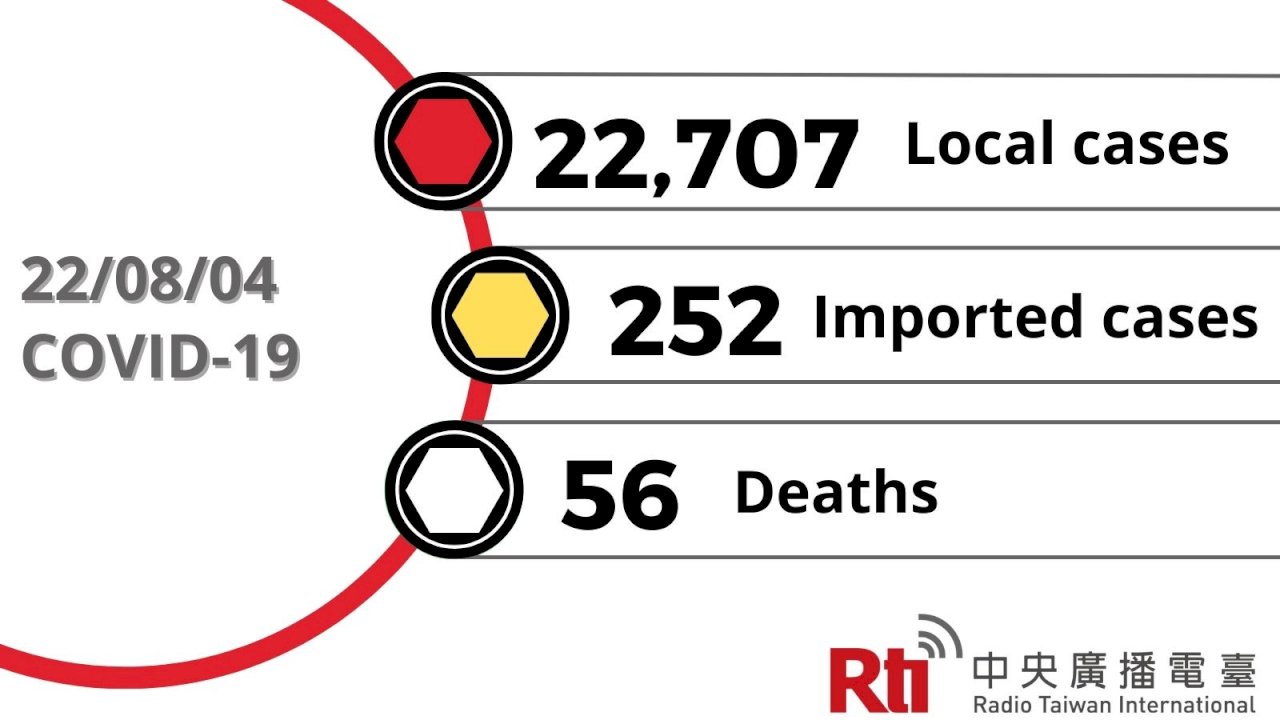 Taiwan reported 22,707 new local cases of COVID-19 on Thursday.
New Taipei City saw the most infections with 4,326 cases confirmed there. Taichung City saw the second most with 2,807 cases, followed by Taipei City with 2,388.
Another 56 people have died from COVID-19. Almost all of them had pre-existing medical conditions. Most were over the age of 80, and only about a quarter had taken three doses of a COVID vaccine.
Authorities say another 152 people are suffering from moderate or severe symptoms of the disease.

Taiwan also recorded 252 imported cases of COVID-19 on Thursday.