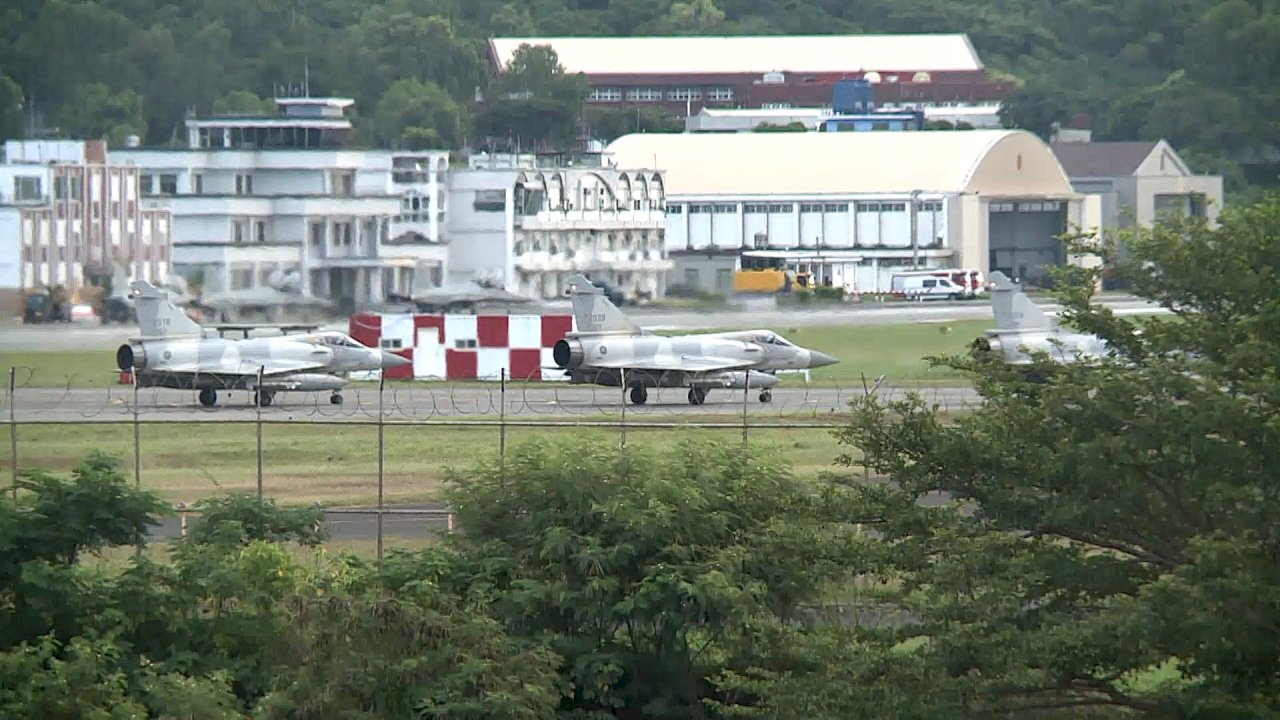 Following US House Speaker Nancy Pelosi's visit to Taiwan, China's People's Liberation Army suddenly announced military drills in six areas surrounding Taiwan and encroaching on the country's territorial waters. In response, Taiwanese armed forces went on high alert.
A Mirage 2000 fighter jet roars overhead near a Hsinchu air base. Hanging off pylons underneath its wings are live missiles, even though the plane is performing scheduled drills.
Other jets could also be seen taking off or on standby by the runway at Taitung air base on Thursday. Older F-5F jets took off on training assignments as planned.
The increased air force activity is in response to Chinese military drills, announced as retaliation for US House Speaker Nancy Pelosi's visit to Taiwan. Chinese armed forces designated six areas surrounding Taiwan for the exercises.
Taiwan's defense ministry announced on Wednesday it would take appropriate actions to defend Taiwan's territory and air space. Just on Thursday morning, two F-16 sorties carrying live missiles took off from a Hualien air base. A Black Hawk helicopter on a training assignment and more F-16s with live missiles were also spotted near a Chiayi air base.
On Wednesday night an unmanned drone flew near Kinmen Island. In response, local Army units shot two warning flares and took anti-surveillance measures.
With tensions running high, Taiwan is seeking appropriate responses to military provocations by its aggressive neighbor across the strait.
Tomasz Koper, RTI News