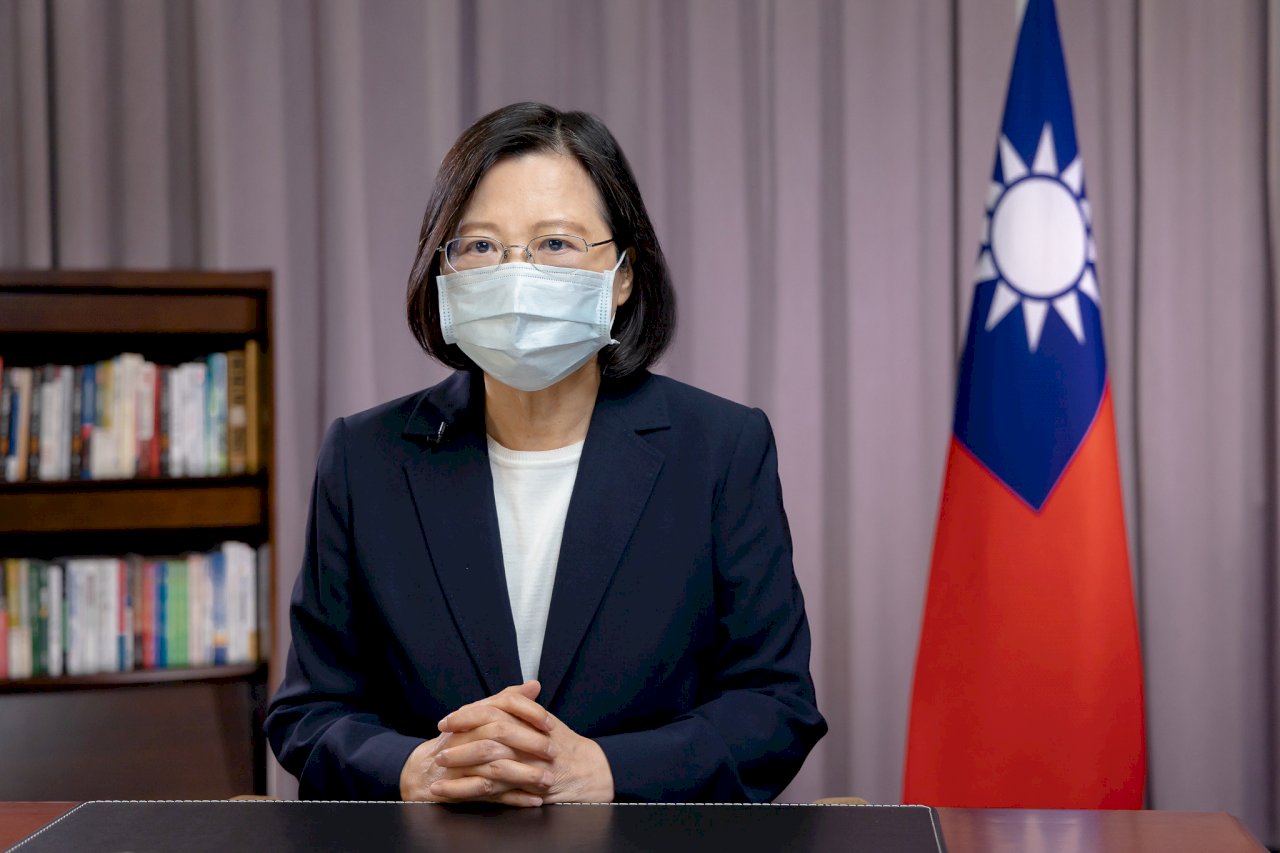 President Tsai Ing-wen says China's live fire drills around Taiwan are an irresponsible act not only to Taiwan but also to the world. Tsai gave a four minute speech Thursday after the Chinese military fired 11 ballistic missiles into the waters off Taiwan earlier in the day.
China's drills are taking place until Sunday. It is believed that China's move is a show of discontent following US House Speaker Nancy Pelosi's recent visit to Taiwan.
Tsai says the act is especially dangerous around busy international flights and sea routes near Taiwan. She says the move not only affects the status quo in the Taiwan Strait but also violates Taiwan's sovereignty and heightens tension in the Indo-Pacific region. The president calls on Beijing to act with self-restraint.
President Tsai says the military has stepped up its preparedness and is in control of all military developments around Taiwan. She says the public should be assured that the government is working closely with allied nations to prevent a deterioration in the security situation in the region. She says Taiwanese people should feel safe.
To the international community, Tsai says that Taiwan is a responsible, democratic country and it will do all it can to maintain regional peace and stability. She says Taiwan will remain calm and non-aggressive, rational and not provocative, and determined, while not backing down. She calls on the world to support Taiwan.
The president also gave a warning to the Taiwanese public of the information warfare coming from China, often through cyber attacks. She says people should be aware of false information.
At the end of her speech, Tsai thanked the G7 nations and other friendly countries for calling on Beijing to refrain from 'aggressive military activity' in the Taiwan Strait. She also thanked them for reaffirming their commitment to maintaining peace and stability in the region.