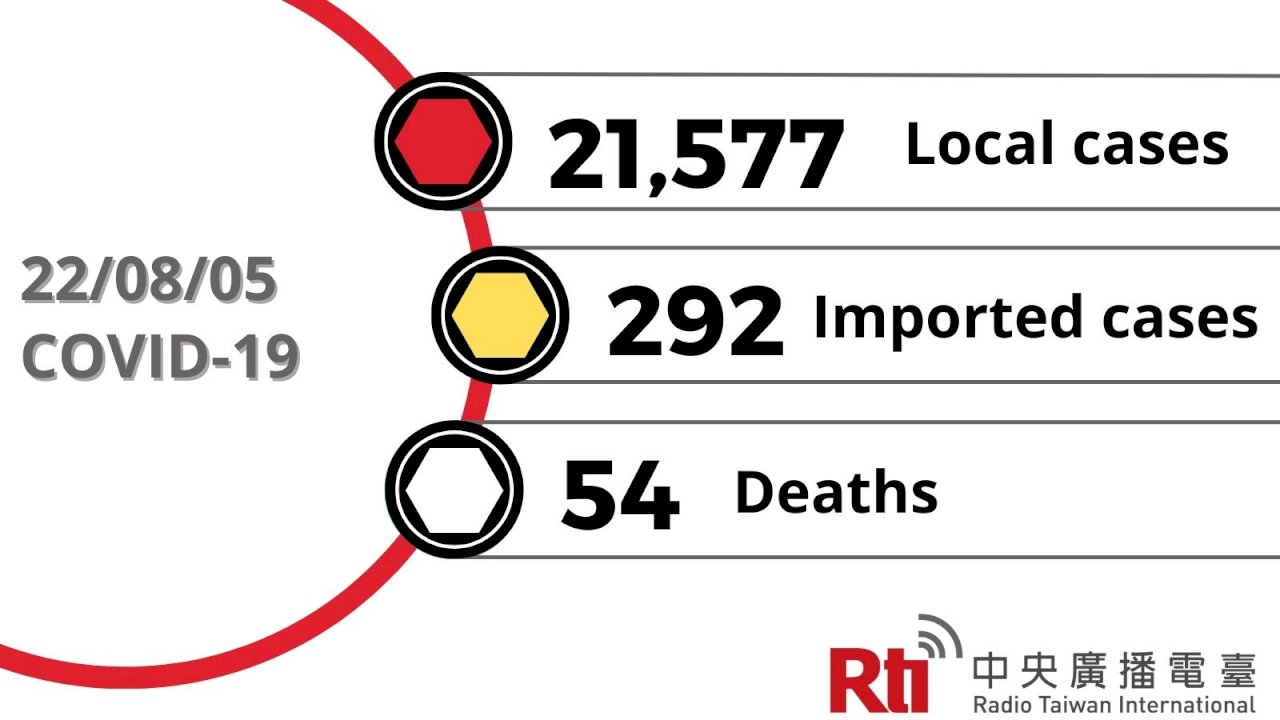 Taiwan reported 21,577 new local cases of COVID-19 on Friday.
New Taipei City has the highest number of new cases of COVID, with 4,007 people there testing positive. Another 2,623 have the disease in Taichung, along with 2,351 in Taipei City.
Another 54 people have died from COVID-19. Almost all of them had been suffering from chronic illnesses, and only about a third had taken three doses of a COVID vaccine.
Taiwan also recorded 292 imported cases of COVID-19 on Friday.