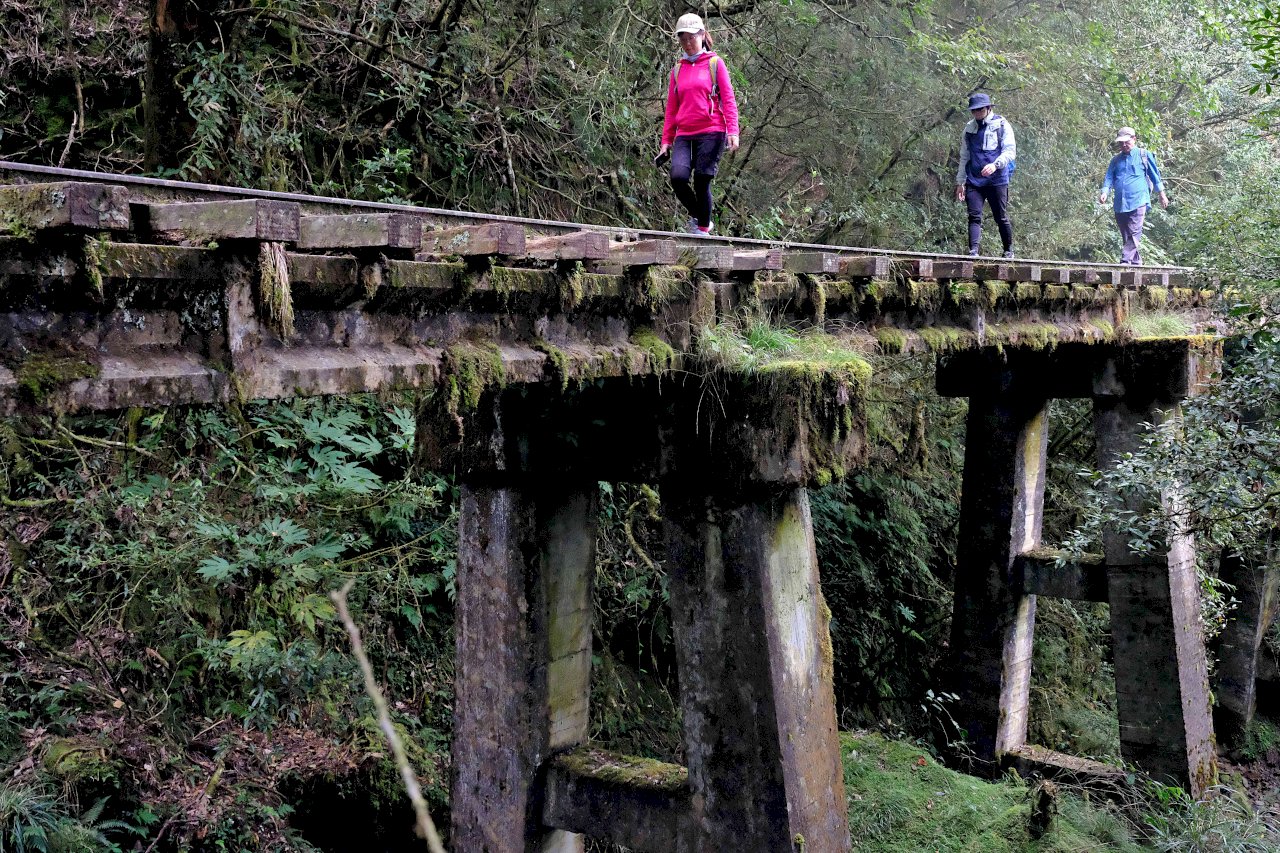 Alishan's historic Mianyue trail was originally built in the early 20th century under Japanese occupation for logging cypress and Taiwania wood.
It operated as a railway with diesel and steam locomotives for almost 100 years until trains were finally abandoned and the track was transformed into a relaxing walk for hikers through tranquil forest and along moss covered wooden railway ties.
A section of the track and tunnel were completely destroyed by a large earthquake and powerful typhoon that devastated Taiwan in 1999 and 2009, respectively.