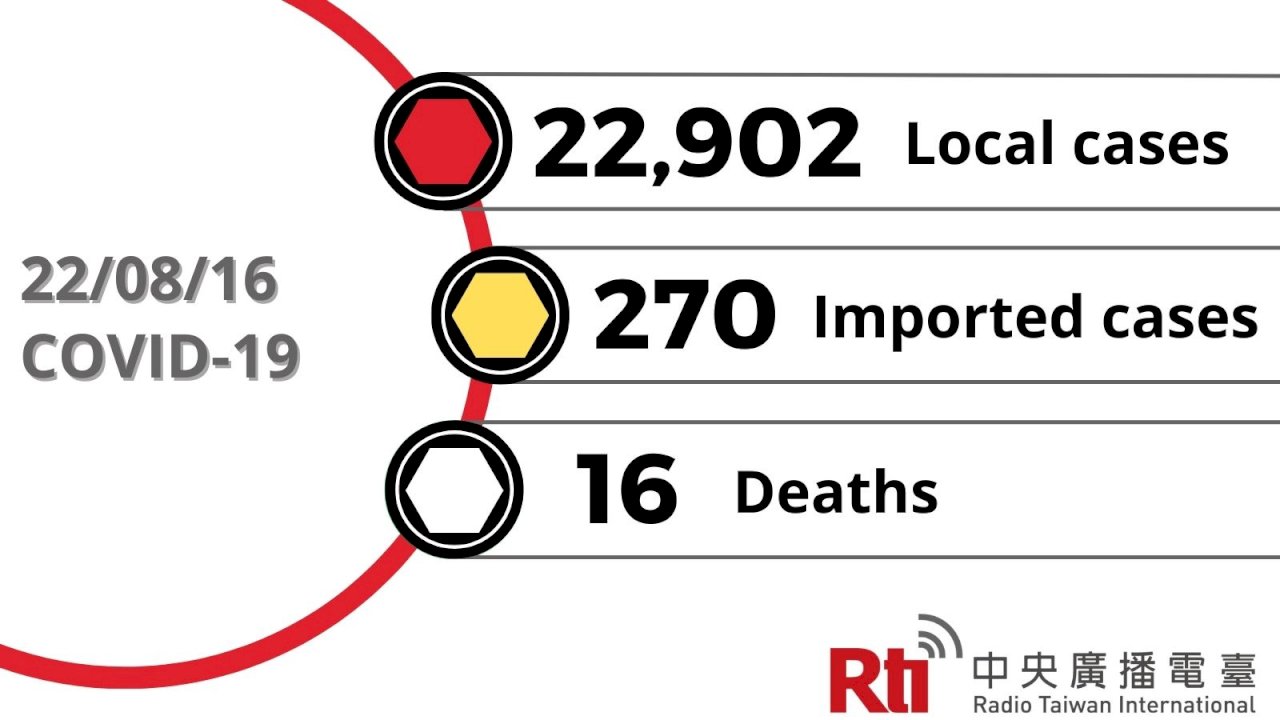 Taiwan reported 22,902 new local cases of COVID-19 on Tuesday.
The area with the highest number of new cases was New Taipei, with 4,515 people there testing positive. Another 2,711 have the disease in Taichung, along with 2,668 in Taipei.
Another 16 people have died from COVID-19. This was the lowest number of new daily deaths since the current wave began in April. All were over the age of 50, and only about a third had taken three doses of a COVID vaccine.
On Monday authorities announced another easing in inbound traveler quarantine procedures. After completing three days of quarantine, travelers can complete their four days of health self-management in a different location. They also no longer need access to a bathroom others don't use.
Authorities say another 40 people are suffering from moderate or severe symptoms of the disease.

Taiwan also recorded 270 imported cases of COVID-19 on Tuesday.