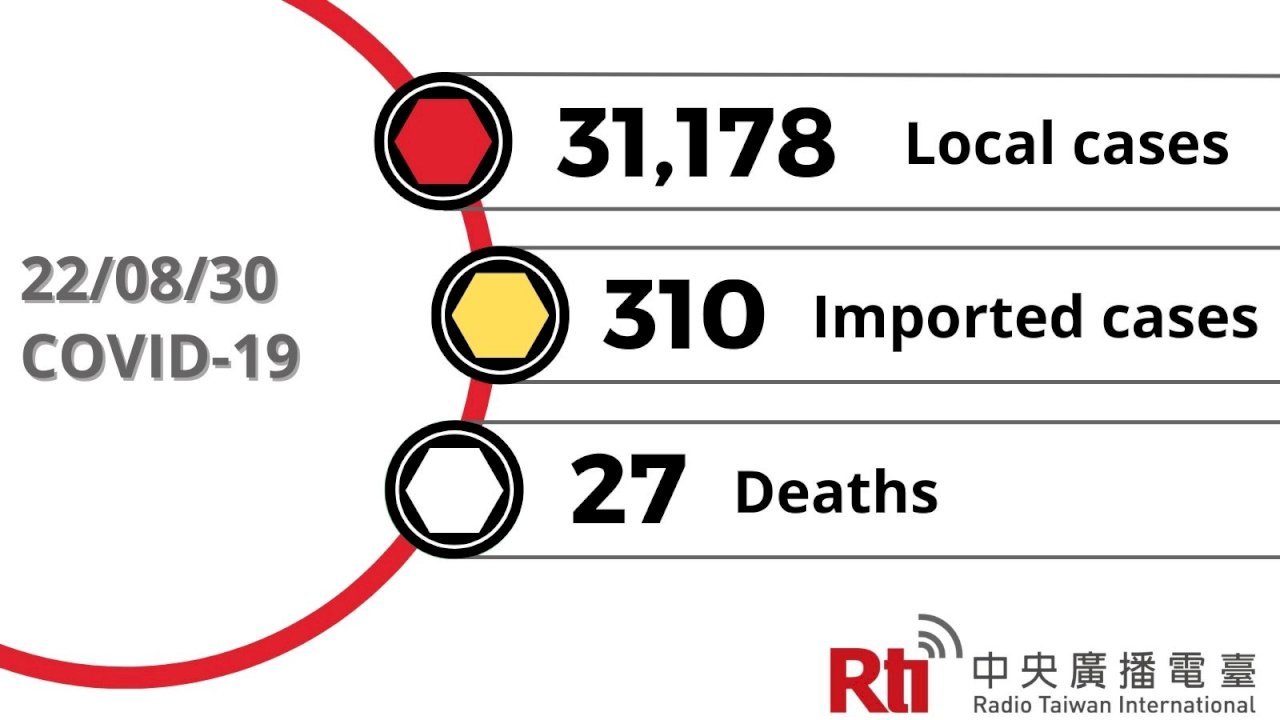 Taiwan reported 31,178 new local cases of COVID-19 on Tuesday.
Taiwan has seen an increase in COVID cases over the last week. Tuesday saw the first time daily cases have risen past 30,000 since mid-July.
More than a fifth of the people with new local cases of COVID are from New Taipei, with 6,631 people there testing positive. Another 3,896 have the disease in Taipei, along with 3,761 in Taichung.
Another 27 people have died from COVID-19. Half were over the age of 80, and only about a third had taken three doses of a COVID vaccine.
Authorities say another 56 people are suffering from moderate or severe symptoms of the disease.

Taiwan also recorded 310 imported cases of COVID-19 on Tuesday.