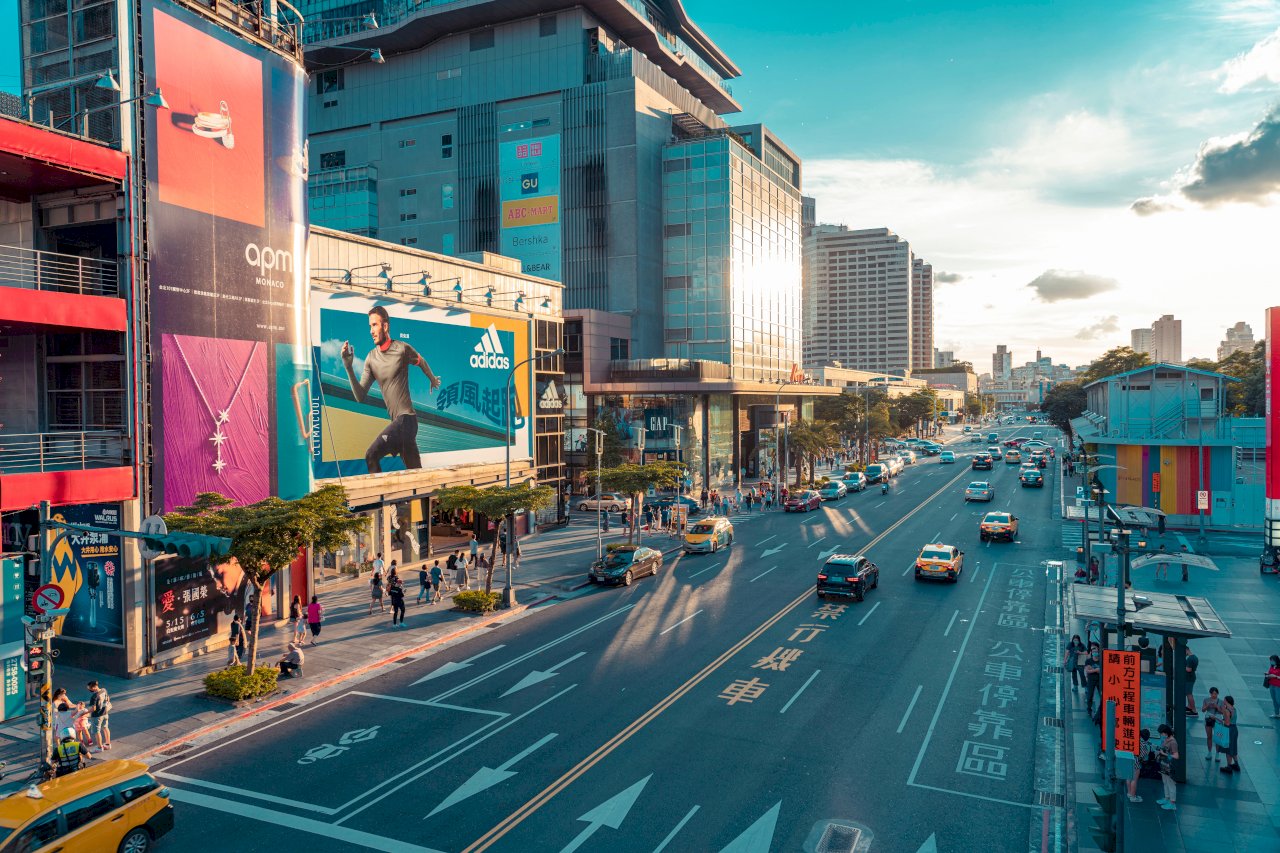 In 2021 Taipei ranked second in Asia and fourth globally in the IMD Smart City Index, and experts say it is an "El Dorado" for Smart City development worldwide.
It's just before sunrise in Taipei. Streetlights across the city, dimmed to conserve energy, brighten as geo-sensors detect cars approaching. Notifications are sent to all asthma sufferers in the city, warning them of areas forecasted to have higher air pollution. In turn, suggested routes for cars are adjusted to avoid those areas, reducing pollution and congestion. At recycling points, citizens scan their digital ID cars and earn points for sorting their trash, which can be used for discounts city-wide. Those same ID cards provide access to medical care, voting, public transport and e-learning. A real-time map notifies waste collectors when containers are full ahead of time, so that they are never left to overflow.
All of these technologies will be or are already being implemented in Taipei, ranked second in Asia and fourth worldwide in the 2021 Smart City Index. The term "Smart City" is thrown around a lot nowadays, but what does it actually mean? Put simply, a Smart City is: "where every device, every entity and every object can connect", improving the lives of its inhabitants through digital technology. But what does that really mean in practice?
Smart Cities rely on the principle that knowledge is power. It all starts with data. Smart Cities depend on a network of sensors to collect data on everything from air pollution to smartphone location, which is collected and processed. This network of sensors makes up the Internet of Things (IoT). All data across the city is integrated into a huge database for analysis, a concept referred to as Big Data. With access to all this information, businesses and government agencies can make every aspect of city life work together, like a giant urban ecosystem.
Few places in the world are better positioned to take advantage of these technologies than Taiwan. The island has a unique combination of urban density and cutting-edge ICT capabilities, making it an ideal incubator for Smart City ventures. However, it is Taiwan's innovative policies that have set it apart. Under Taipei's Smart City Project, a platform for private and public sector interaction has been created, transforming the city into a "Living Lab". Under this system the needs of the citizens are put front and centre. Research is constantly conducted city-wide, and the results are used to test and improve new projects. 223 smart city projects have been conducted across the island, utilising mobile networks, 5G and civic participation through apps.
However, new technology always comes with its critics. Designers of Smart Cities want to use human psychology to influence citizens behaviour, guiding them to make "better", more sustainable choices. But who gets to decide what "better" looks like? Some are concerned that designing an environment to encourage certain decisions infringes on personal liberties. Security concerns about the collection and processing of Big Data could be the biggest stumbling block for Smart City development worldwide. Much of the data collected, such as a person's smartphone location, is personal and need to be de-identified and stored appropriately. Sitting where it does ahead of the curve, how Taiwan deals with data security will provide a blueprint for Smart Cities worldwide.
The good news is that Taiwan is uniquely positive in its outlook on our digital future. Taiwan's government has been praised for its adoption of "digital democracy" and its use of open-source software to tackle problems when they arise. Dr Chen Yu Lee, director of the Taipei Smart City Project Management Office (TPMO) says: "What is different in Taiwan is the mindset." While there are still manages challenges to face, Taipei has proved that "humanity" will be at the centre of its development.
Rebecca Gardner 楊若心