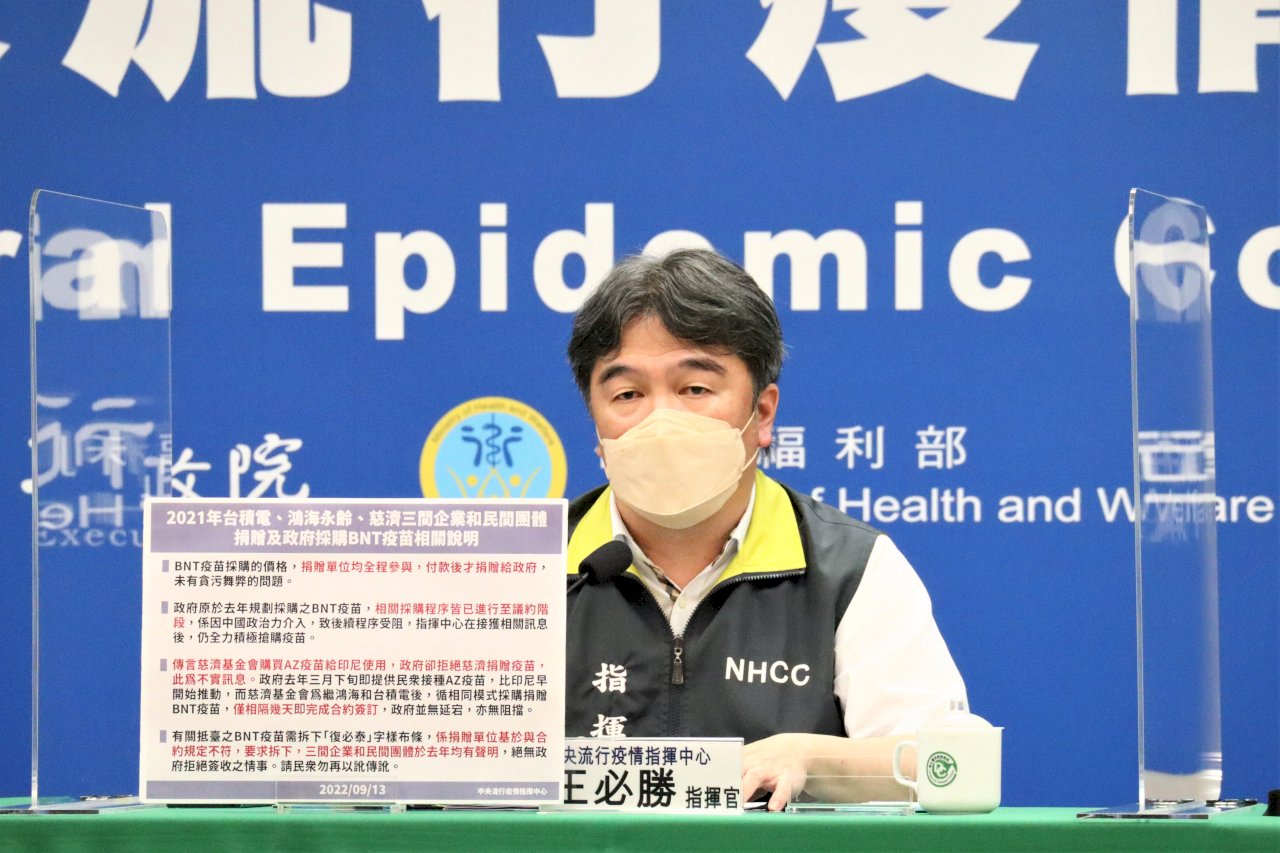 Top epidemic official Victor Wang sat down with RTI on Monday to explain Taiwan's current COVID situation. He says though the virus is not yet endemic in the country, new vaccines are arriving soon to help.
Top epidemic official Victor Wang says Taiwan's first shipment of second generation Covid vaccines is set to arrive this weekend. Authorities hope to begin administering them later this month.
Speaking to RTI on Monday, Wang says authorities expect Taiwan's current Covid wave to peak in late September and early October. He says severe cases and the virus' death rate remain high. That coupled with the threat of new variants means authorities can't say Covid is endemic in Taiwan yet.
Only a third of Taiwan's elderly have received a fourth dose of a Covid vaccine. Wang says this is partly because of excessive media reports on the vaccines' side effects last year.
He says another reason could be many elderly are waiting for the more effective second generation vaccines.
Wang says because the second generation vaccines are made for the Omicron variant, they have a higher efficacy rate. He says that may make more people willing to take them.
Taiwan has yet to purchase future vaccines made to combat the Omicron B.A.5 subvariant. Wang says those vaccines won't be available until at least November and there is nothing to order yet.
Wang emphasizes that the vaccines arriving this week are made to combat the Omicron B.A.1 subvariant and are still effective against other subvariants. Wang says he hopes these new vaccines will help the elderly and other eligible groups get vaccinated to protect themselves and others.