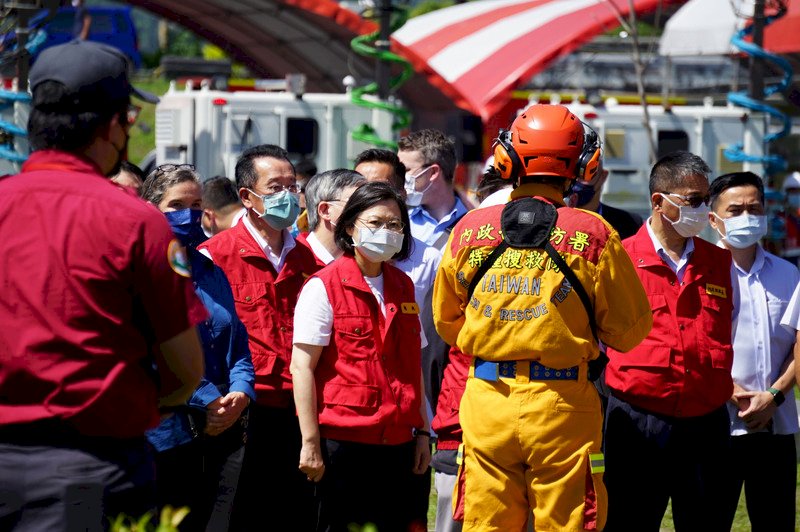 September 21 is Disaster Prevention Day in Taiwan. The day marks the anniversary of the devastating 1999 Jiji earthquake, which killed more than 2,000 people.
On Wednesday, President Tsai Ing-wen visited Hualien County to inspect schools affected by a recent magnitude 6.8 earthquake and deliver remarks on disaster preparedness. Hualien is one of Taiwan's most earthquake-prone areas and was near the epicenter of the quake on Sunday that produced violent shaking across the island.
Tsai says that when it comes to disasters, it's important to remain vigilant and prepare in advance. She also stresses that people who want to help with disaster relief should work together with the government.
Tsai is thanking Taiwan's national army and emergency services for working to save lives and protect the public during the recent earthquake.
Disaster Prevention Day began in 2000 as an occasion to raise awareness for serious emergencies such as a major earthquake, typhoon or tsunami. The government marks the day every year with various drills and functions across Taiwan to make sure communities are ready if a disaster strikes.