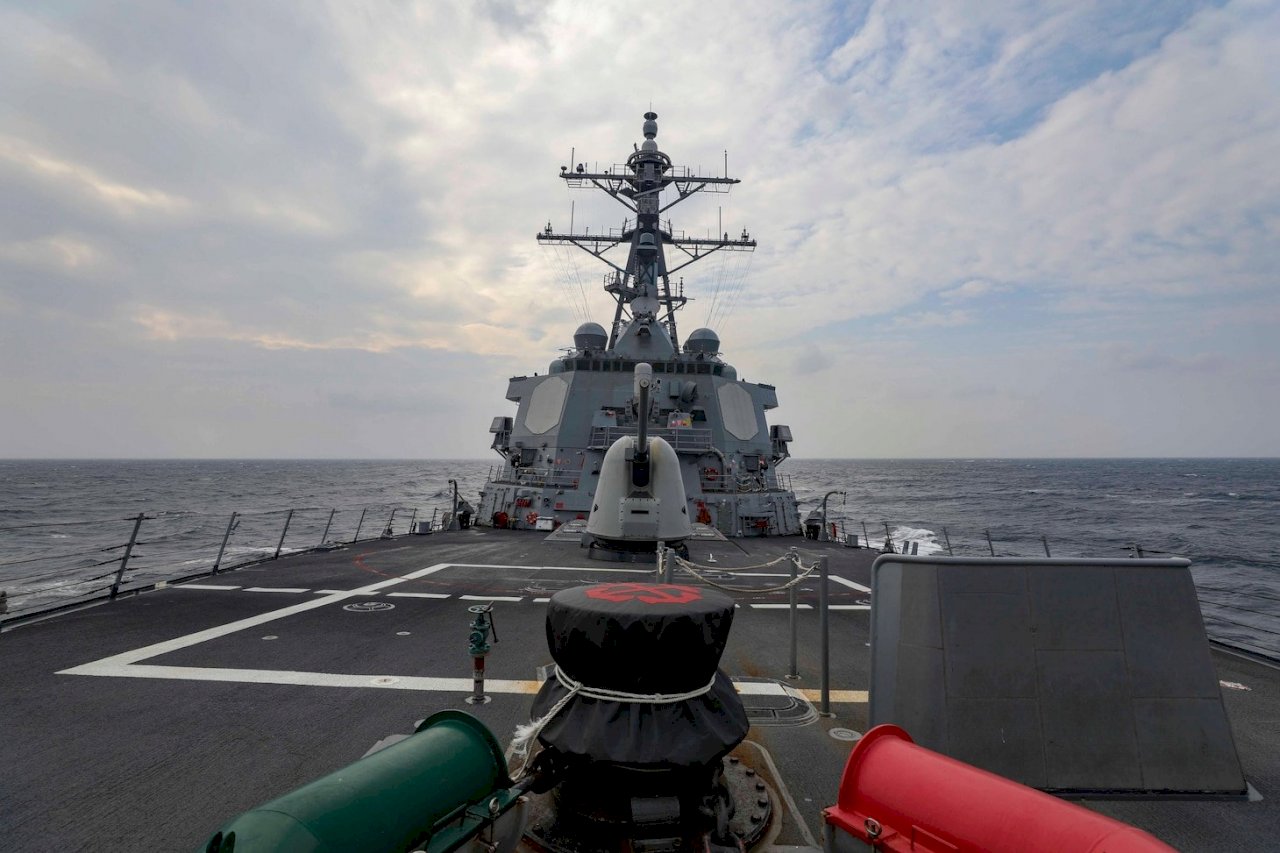 Warships from the US and Canadian navies have sailed through the Taiwan Strait. The US 7th Fleet says the voyage on Tuesday shows the United States and its allies' commitment to a free and open Indo-Pacific.
It's the two navies' second journey through the channel dividing Taiwan from China in less than a year.
Taiwan's navy says it was aware of the voyage and it had the situation under control.
The US Navy often sails through contested waters to show that it has freedom of navigation there under international law.
China objects to the US Navy's journeys through the Taiwan Strait because Beijing says those journeys encroach on its sovereign rights.