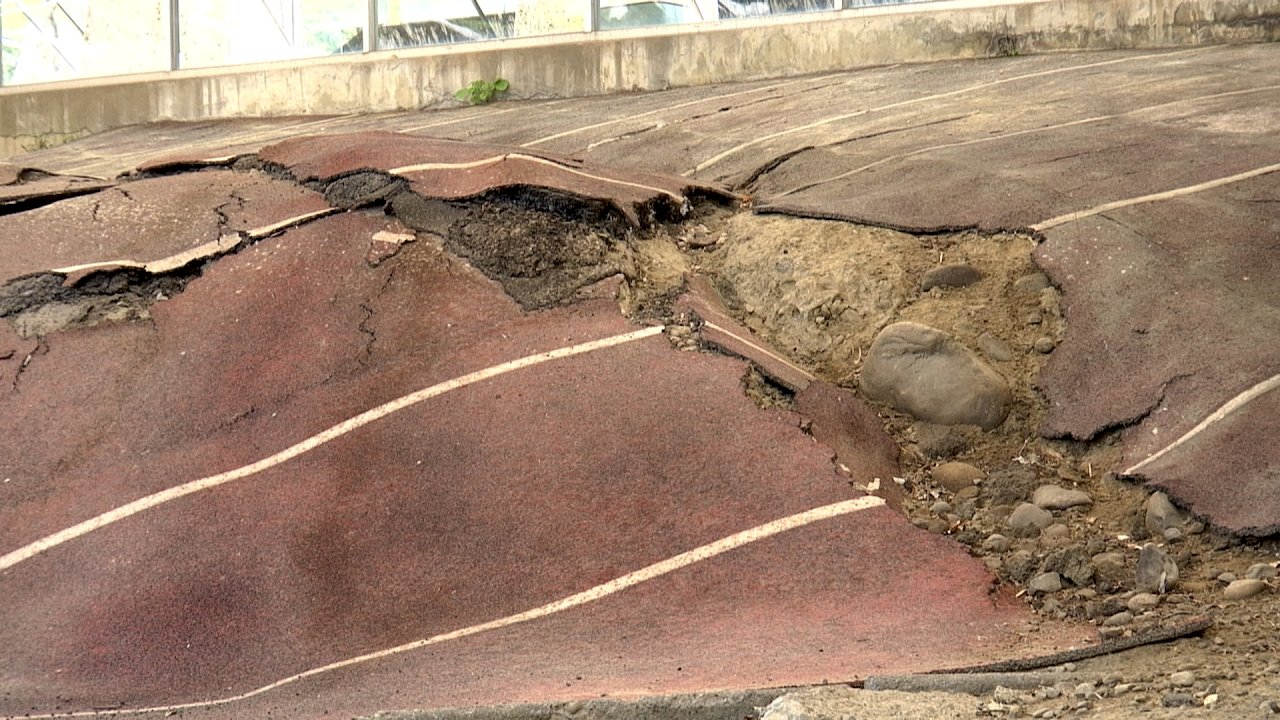 A series of earthquakes shook Taiwan last weekend and reminded many just how seismically active the region is. On Wednesday, Taiwan commemorated the calamitous 1999 Jiji earthquake, the second most deadly in the country's history.
Phones all around Taiwan sounded alarms at 9:21 this morning. But there was no earthquake incoming — the alerts were a drill to mark the anniversary of a strong earthquake in 1999 which devastated parts of Taiwan.
On September 21 23 years ago, Taiwan was rocked by a 7.3 magnitude quake which killed over 2,000 people, injured more than 11,000, and caused billions of dollars of damage. Many still remember the harrowing experience.
One man says he thought it was a rocket attack at first. The quake happened three days before the Mid-Autumn Festival that year, but no one was in the mood to celebrate after the disaster.
Another man says the earthquake woke him up at night before flattening the ground floor of his building.
Some of the damage from two decades ago, like a school's running track pushed up almost a storey above ground, has been preserved at the site of a former junior high school. Next to the tracks are collapsed remains of the school's buildings, their concrete structure ripped apart by the quake's immense forces.
A museum at this site now serves to educate the public about earthquakes in fun and interactive ways. It's offering free admission for five days from Wednesday.
Last weekend Taiwan experienced a series of earthquakes that registered up to 6.8 on the Richter scale. Even though those weren't as serious as the quake from 23 years ago, they serve as a reminder that earthquakes are a reality of life in Taiwan. And educating the public from an early age can save lives in the event of future disasters.