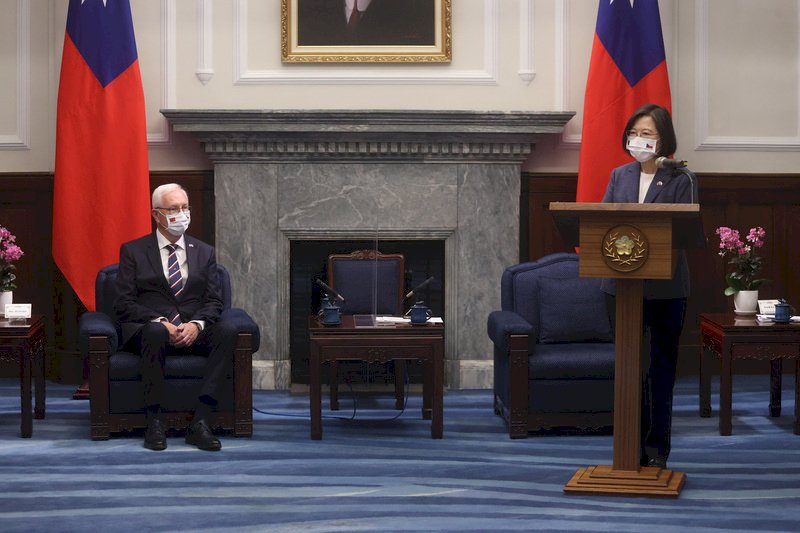 President Tsai Ing-wen met with a delegation of Czech parliamentarians currently visiting Taiwan on Thursday. Czech Senator Jiří Drahoš is leading the group.
This is the first Czech senate delegation to come to Taiwan since Senate President Miloš Vystrčil's highly publicized visit in 2020.
President Tsai says ties between Taiwan and the Czech Republic have become closer over the last two years. Last year, the two countries signed a memorandum on high-tech and industrial cooperation, but the two sides also work together on education, medicine, and culture.
Tsai thanked the upper and lower houses of the Czech parliament for supporting Taiwan. In 2021, the Czech Senate unanimously passed a resolution calling for Taiwan's participation in World Health Organization structures. Czech representatives also supported Taiwan's inclusion at the World Health Assembly's meeting in May this year.
Drahoš said during the meeting that the Czech Republic and Taiwan are good friends who share many of the same values, like freedom and democracy, protecting human rights, and respecting minority groups. He said that Taiwan and Czechia also share the experience of having undemocratic neighbors, which strengthens their commitment to freedom and democracy.