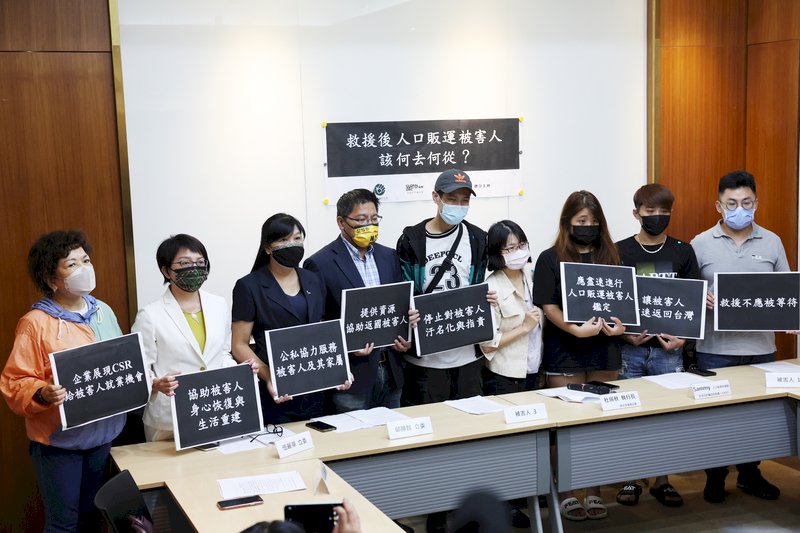 Advocacy groups convened at the legislature on Wednesday to tackle prevalent human trafficking issues and advocate for Taiwanese job scam victims sent to Cambodia. They are urging the Taiwanese government to improve prevention measures and foster public-private partnerships to address the recent spike in trafficking cases.
The participating organizations include the Women's Rescue Foundation, the Humanity Research Consultancy, and the Global Anti-Scam Organization, among others. They say the scammed Taiwanese workers were coerced into forced labor because they faced economic hardship at home.
Some trafficking victims are also speaking out about the abuse they suffered, detailing the violence they faced. Rights groups are therefore calling on the Taiwanese government to expand protection for victims and support their trauma recovery.