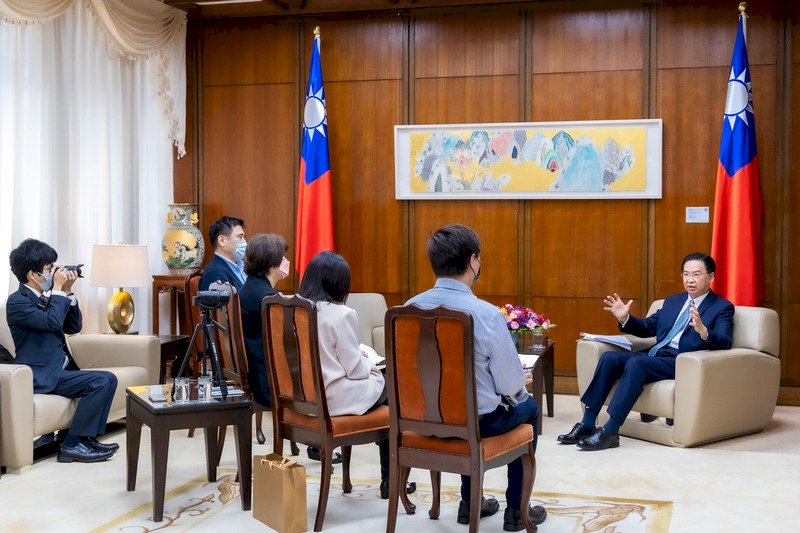 Foreign Minister Joseph Wu says that he expects Xi Jinping to further escalate tensions in the Taiwan Strait after he wins a likely third term. That came during an interview with Japanese media outlet Nikkei Asia.
Wu adds that the tension between Taiwan and China is a result of China's larger geopolitical ambitions. He says that increased visits by foreign leaders to Taiwan are not the primary reason for the growing divide between Taiwan and China.
Wu further warns that China's interests in the region are not limited to Taiwan. He says China's ambitions extend across the South Pacific and Indian Ocean. He calls for more cooperation between democracies to counter China's threat.