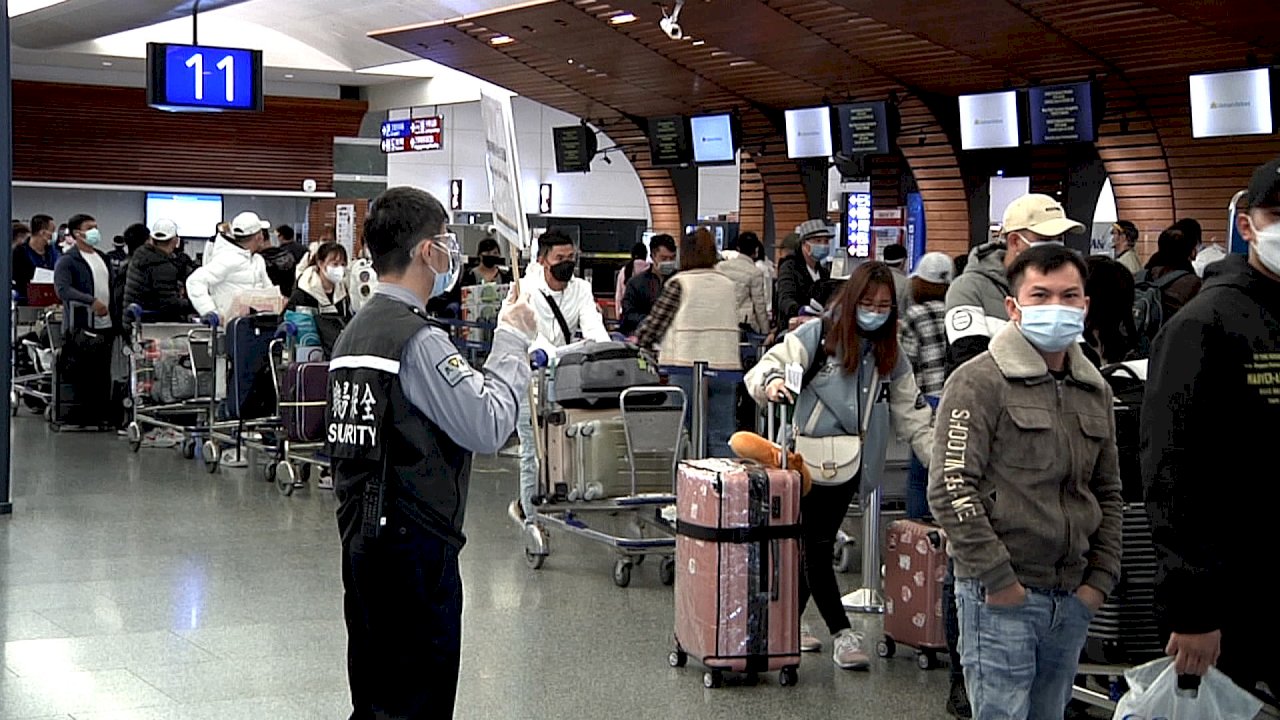 Japan, Korea, and many other countries in the region are changing their entry rules and seemingly bidding farewell to COVID-19 pandemic restrictions. Taiwanese authorities, too, are hinting that big changes to regulations are just around the corner.
As Taiwan adjusts to living with COVID, life is gradually returning to the pre-pandemic normal. Authorities have indicated that a number of important changes to entry and quarantine rules will be introduced in the coming weeks.
Premier Su Tseng-chang says borders will be open to all travelers around October 13, confirming earlier speculations. Health Minister Hsueh Jui-yuan also said October 13 is the earliest possible time when entry rules might change, that is, unless Taiwan's COVID situation suddenly takes a bad turn.
Top pandemic official Victor Wang says new rules will ask arriving travelers to adhere to individual quarantine precautions for 7 days after coming to Taiwan, but there will be no strict quarantine.
Critics say that the new entry and quarantine rules are unclear, but Wang disagrees. He says the rules are clear enough, while details on their implementation will come soon.
But arriving passengers are not the largest group affected by quarantine rules. Those who become infected with COVID-19 in Taiwan are still required to undergo quarantine and a period of self-health management. Victor Wang says authorities are looking into possible rule changes there, but stresses that patients who are infectious cannot be left unsupervised.
Weekly limits on entries from abroad will remain in place for the time being, but Wang says they may be adjusted if necessary, so that they don't discourage travelers.
Mask mandates will also remain in effect across Taiwan. Health Minister Hsueh says they may change in the future, but he still recommends wearing them until the winter and the coinciding flu season.
By loosening restrictions Taiwan hopes to attract visitors, especially since other popular tourist destinations in the region have either changed their rules recently or are in the process of doing so.
Some worry that reopening borders will worsen the pandemic situation in Taiwan, but with less than one percent of infections coming from abroad, authorities say the impact of renewed travel on case numbers will be minimal.
Tomasz Koper, RTI News