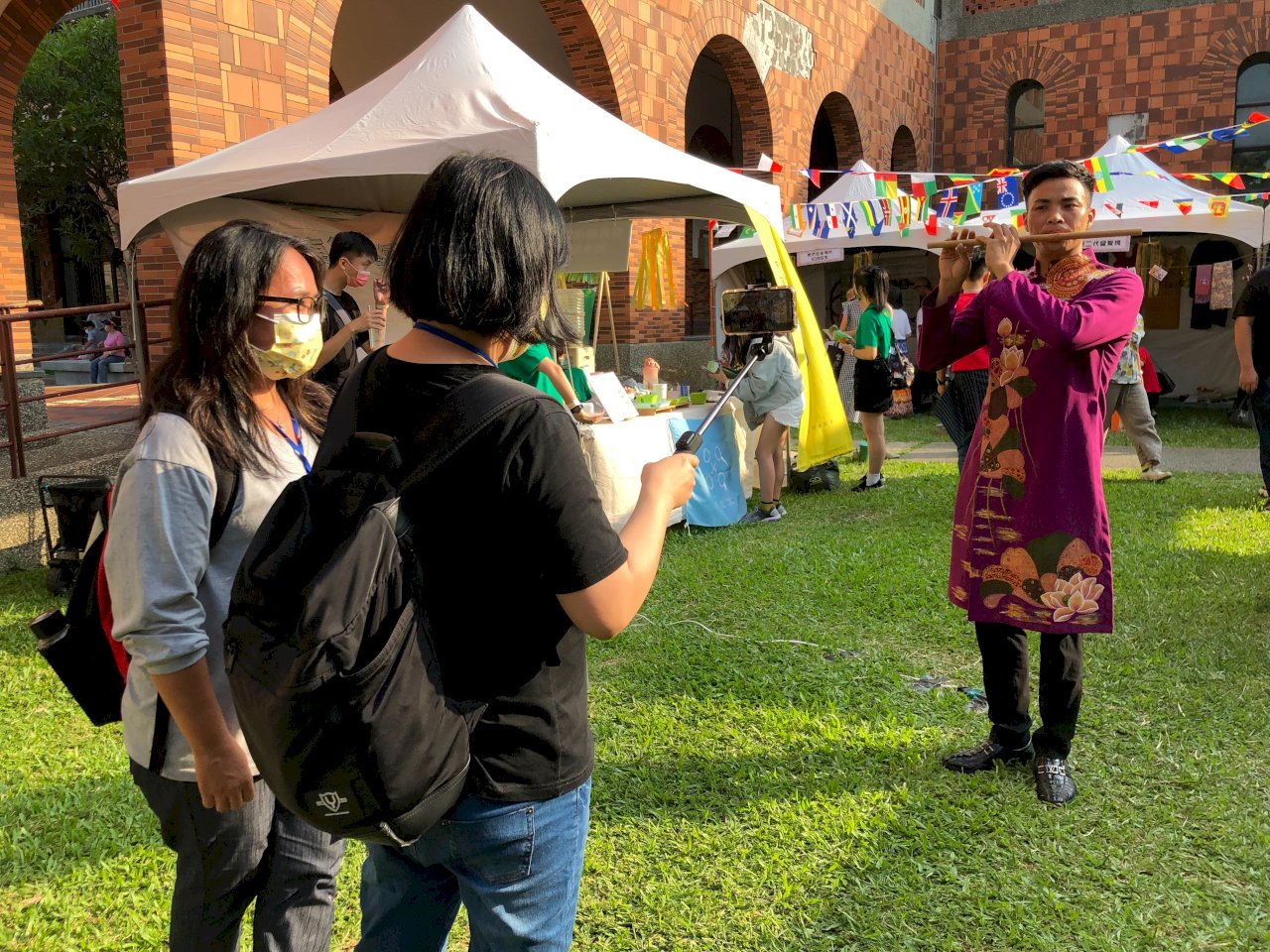 Radio Taiwan International co-hosted The Grasstraw Festival over the weekend in Chiayi County. This year marked the fourteenth iteration of the annual arts and cultural festival.
The festival featured international and domestic performance arts groups, lectures, a bazaar, DIY activities, and exhibitions.
RTI Vice President Isis M. Lee brought hosts from five of the station's language services and a film production team to film programs on the sidelines of the event. RTI will produce programs about the festival in Chinese, Taiwanese, Hakka, English and Vietnamese.
For one of the lectures, RTI hosts Huang Yu-mei and Tseng Wei-min sat down with Wu Nian from performance troupe Our Theatre and Outsider in Chiayi Founder Joanna Sun. RTI also live streamed presentations on a famous Chiayi attraction and the county's culinary culture.

One of RTI's flagship shows, RTI on the Map, will feature an episode on the festival in English hosted by Rebecca Gardner who is from the UK. Gardner said she loved participating in the workshops and especially enjoyed the dance performances. RTI on the Map is a video program that features Taiwanese culture through the eyes of foreigners. Its Beijing Opera feature was recently shortlisted for Best TV/VIDEO Short Feature at the UK's Association of International Broadcasting.