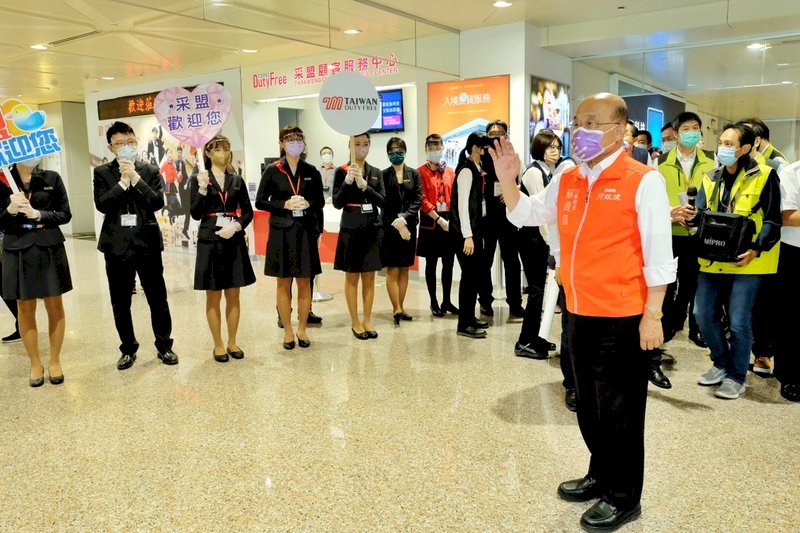 Taiwan is set to relax pandemic-related travel measures on Thursday. That includes raising the weekly cap on inbound travelers, doing away with airport COVID screening, and allowing arrivals to quarantine in shared spaces. On Wednesday, Premier Su Tseng-chang went to Taoyuan International Airport to thank airport personnel for their efforts and inspect preparations for opening the country's doors.
Su says the pandemic has been bad for business and that every country is now looking to attract tourists to boost their economies. He says he's instructed the transportation ministry to find ways to attract tourists to Taiwan.
Su says any changes to Taiwan's epidemic control policy comes after consulting relevant government bodies. He says with an influx of travelers expected to come to Taiwan after two years of restrictions, officials have to make necessary preparations.
Premier Su says airport workers must ensure new procedures are well implemented during this new phase of international travel.