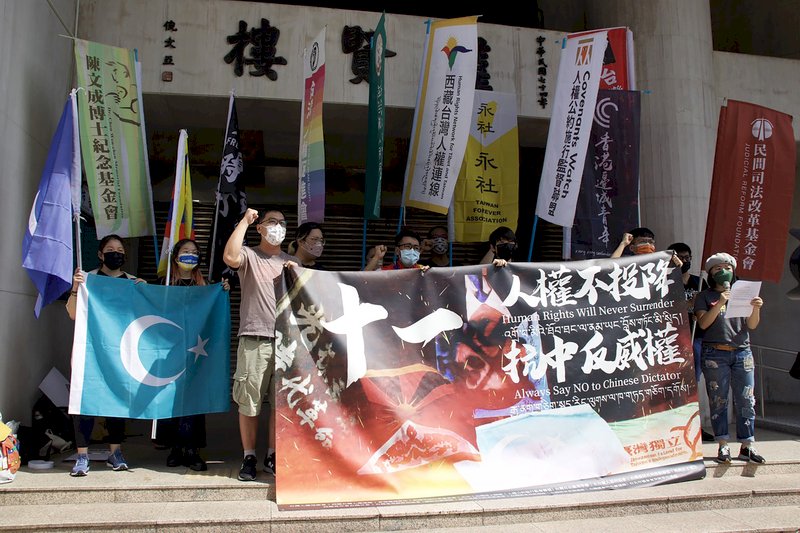 Organizations in Taiwan are calling out China as an authoritarian government that violates basic human rights. Protesters held a press conference to voice these concerns on Friday, the day before China's National Day.
The organizations included the Taiwan Association for Human Rights (TAHR), Hong Kong Outlanders, and Human Rights Network for Tibet and Taiwan (HRNTT). They met in front of Taiwan's main legislative building and said people must continue to stand up for freedom and stop the spread of authoritarianism.
TAHR Secretary General Shih I-hsiang says China's government is targeting human rights lawyers, Uyghurs, Hong Kongers, and many other minority groups. He says this kind of authoritarian rule is a major threat to basic human rights and values.
HRNTT head Tashi Tsering says Beijing has used a variety of tactics to control Tibetans and wipe out their culture. Tsering says China claims that it respects the religion, culture, and education of minority groups, but in reality does not.