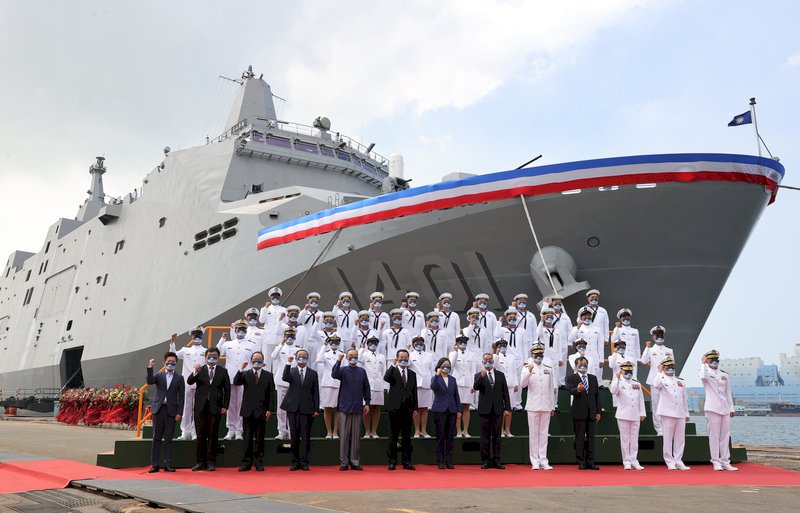 Taiwan has placed its first amphibious transport ship into active military service. President Tsai Ing-wen attended the ship's commissioning ceremony in Kaohsiung on Friday.
The ship is called Yushan, in honor of Taiwan's highest peak. President Tsai says many years of hard work and research went into preparing this ship for active service. She says Taiwan must continue to strengthen its national defense in the face of China's military threats.
Tsai says the ship will be able to provide logistics support and services around the island during times of peace. But if there's an attack, she says the vessel will be able to provide disaster relief and emergency medical care.
Tsai says some officers and soldiers have already volunteered to be transferred to the Yushan. She says she hopes the navy and other organizations will work hard to continue producing high-quality defense equipment for Taiwan.