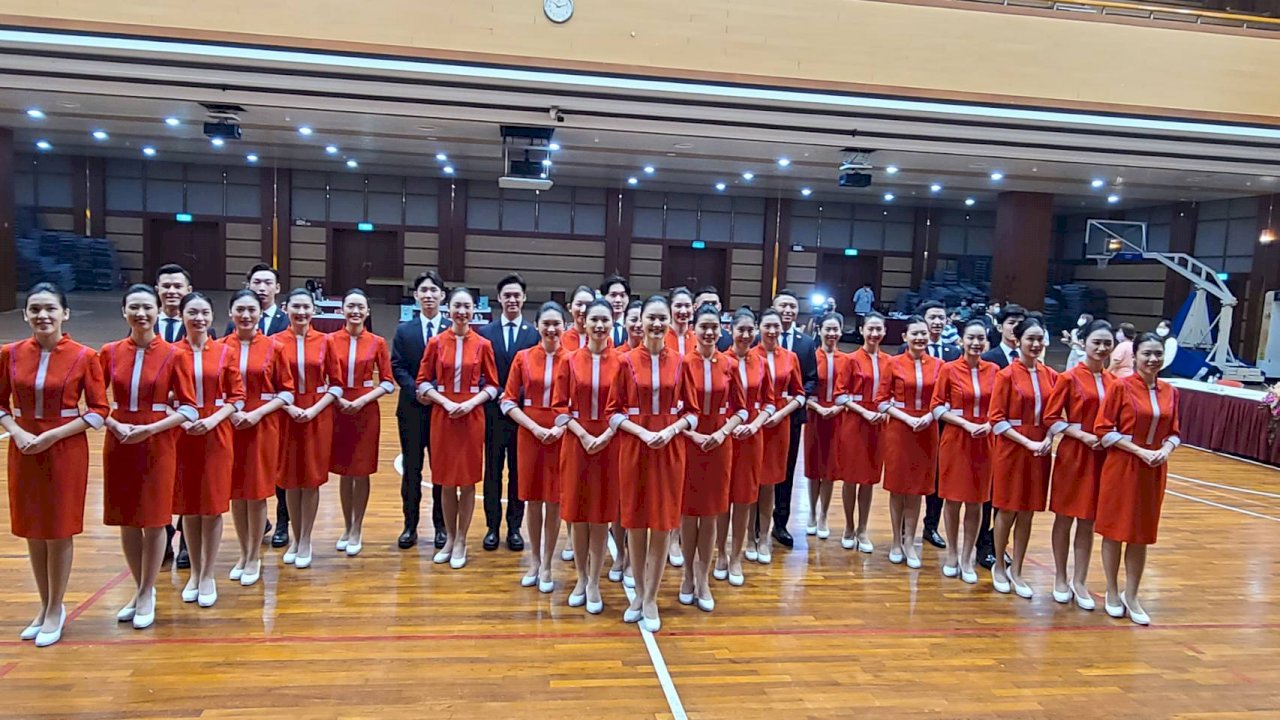 Taiwan is getting ready to celebrate National Day on October 10. Many foreign and local dignitaries are slated to attend the main events in Taipei. Meanwhile, students from Mingchuan University are getting ready to serve as VIP attendants, as their classmates have been doing for almost four decades.
Thirty-one students from Mingchuan University in Taipei chant in unison that they are ready for this year's National Day. These volunteers will assist guests of honor and high-ranking dignitaries from Taiwan and abroad attending the celebrations on October 10.
Students from Mingchuan University have been serving as National Day attendants for the past 38 years. They have to pass through a rigorous selection process. Many say serving at the event will be an unforgettable experience.
The volunteers need to have strong foreign language skills and be mindful of the guests' needs and conditions. The university says this year's training focused especially on pandemic protocol. Attendants have been instructed, for example, to spot breathing difficulties among guests in case the weather turns hot and humid on National Day.
With face masks still required in Taiwan, some attendants chose to highlight their eyes when applying makeup. They say orange and red are the colors to go with this year.
With less than two weeks to go before the event, the attendants are still working hard to prepare for the job. It is through their enthusiasm, talents, and youthful energy that Taiwan will be able to show its best face.