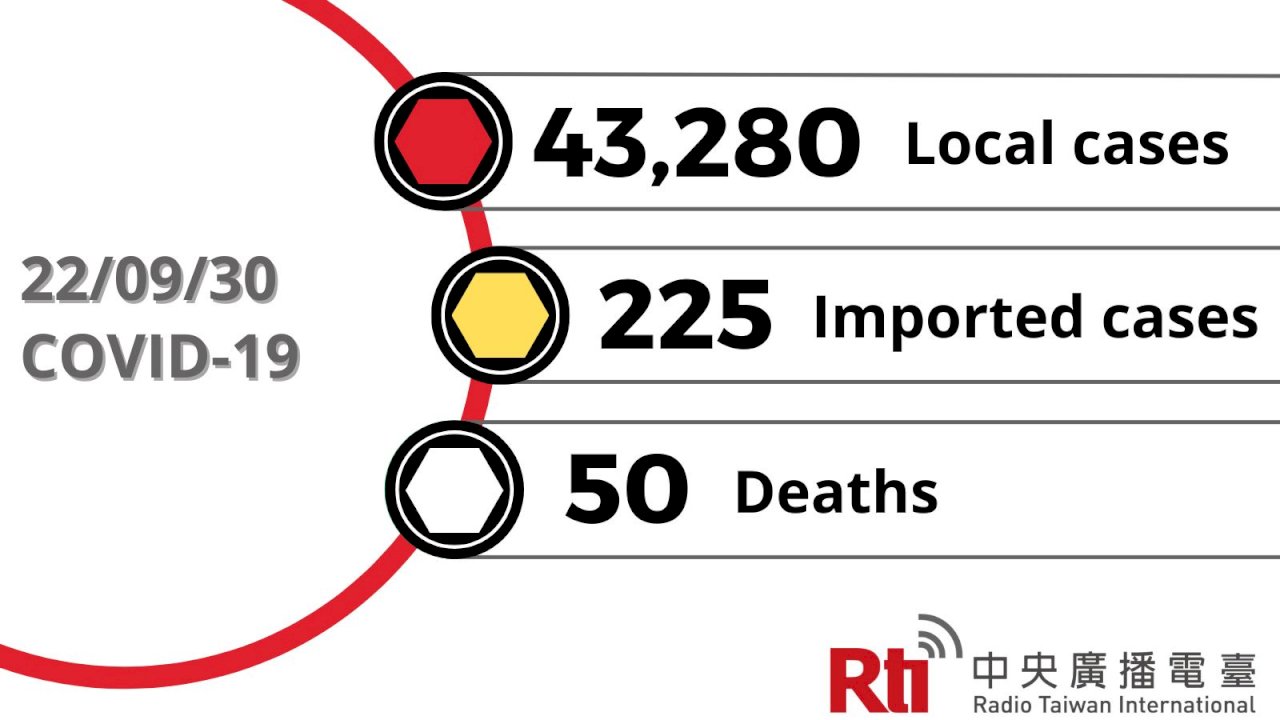 Taiwan reported 43,280 new local cases of COVID-19 on Friday. That's almost 10% higher than on Friday last week, but the number of new infections has dropped by over 1,000 since Thursday this week.
More than a fifth of the people with new cases of COVID are from New Taipei, with 8,840 people there testing positive. Another 5,789 have the disease in Taichung, along with 4,672 in Taipei.
Another 50 people have died from COVID-19. Around half of them were over the age of 80, and less than a third had taken three doses of a COVID vaccine.
Authorities say another 149 people are suffering from moderate or severe symptoms of the disease.
Taiwan also recorded 225 imported cases of COVID-19 on Friday.