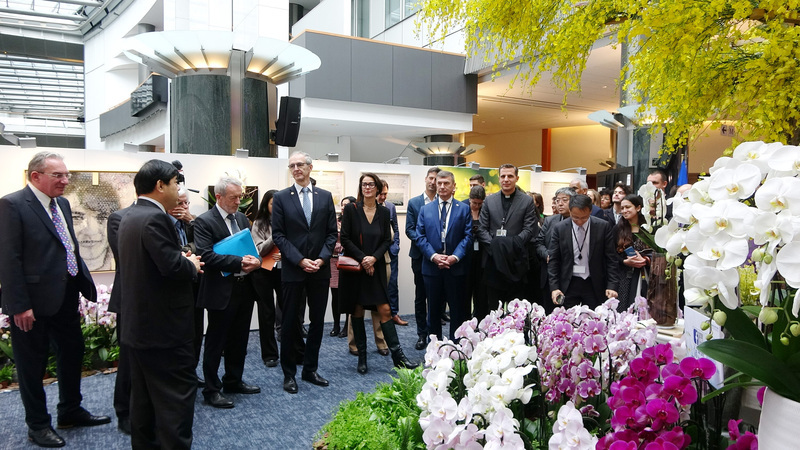 More than 600 different varieties of Taiwanese orchids were exhibited in the European Parliament for the first time. The flowers amazed EU MPs, assistants, visiting guests, and international media.
The Taiwan Orchid Exhibition, co-hosted by the Representative Office to the European Union and Slovakian European Parliament member Ivan Štefanec, started on Wednesday. Three Taiwanese species of orchid caused many to stop and take pictures. This exhibition opens new doors for the Taiwanese orchid industry in the European flower market, dominated by the Netherlands.
Štefanec says more and more Europeans are interested in Taiwan, and that the bloc doesn't want Taiwan to become the Ukraine of Asia. He says the exhibition presents not only the beauty of Taiwanese flowers, but also the beauty of Taiwanese people. Štefanec says that strengthening Taiwan-Europe relations through cultural exchanges is very important, especially at this moment.
In the past two years, the European Parliament has passed more than 20 Taiwan-friendly resolutions and reports. These led to signing bilateral trade agreements, investment agreements, and supply chain resilience agreements.