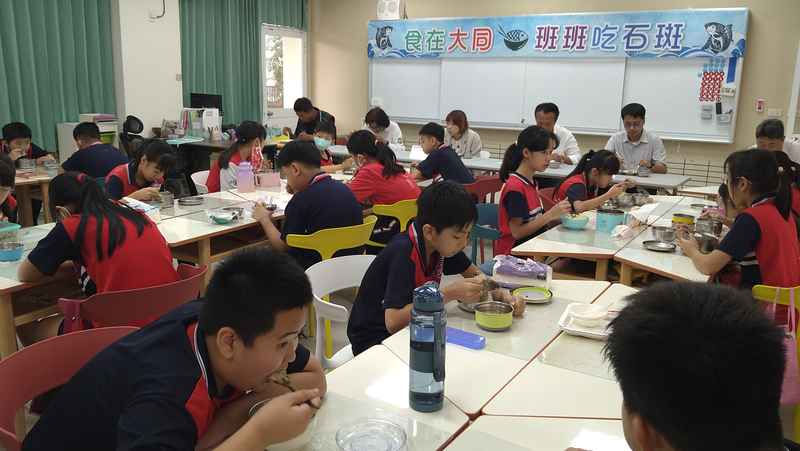 The Agriculture Ministry says the delay to incorporate grouper fish in school lunches is due to scheduling issues. China announced the suspension of Taiwanese grouper imports in June, citing prohibited chemicals in the fish as the reason.
The Agriculture Ministry responded by encouraging more local consumption of the fish. The proposal has received NT$600 million in funding for this year. It aims to serve four fish meals per semester to elementary and junior-high school students nationwide.
A number of students have already eaten groupers in their lunches, but some schools say they have yet to receive them. They say there are rumors that the plan may be suspended entirely.
Agriculture Minister Chen Chi-chung (陳吉仲) says that some schools have not yet seen fish meals because the plan was always intended to be rolled out gradually. He says the plan is also facing timing issues, such as the local fishermen needing to grow groupers to a size large enough for school lunches. However, Chen guarantees that students will be able to eat the groupers eventually.
The ministry is also redirecting grouper exports to Canada, Japan, United States, and Australia. Sales in those regions have exceeded the ministry's expectations.