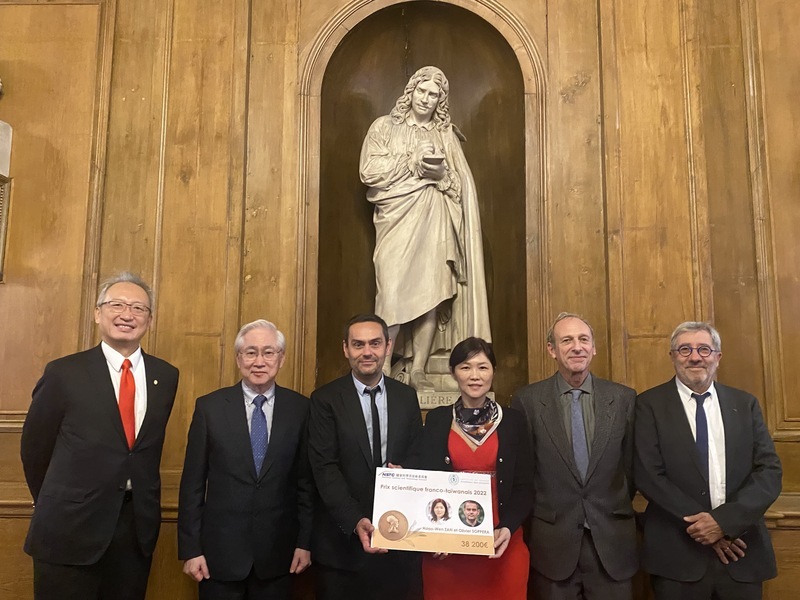 Taiwanese and French scholars Jan Hsiao-wan (冉曉雯) and Olivier Soppera have won an award for their research on human and environmental health issues. The two scientists received the 24th Taiwan-France Science and Technology Award on Wednesday.
University optoelectronics department director Jan specializes in electronic and optoelectronic semiconductor components. French National Center scientific research director Soppera's expertise is in micro-nano photochemical materials and photoprocess technologies.
Jan and Soppera's goal is to apply their specialties towards human and environmental health through low-cost and reliable sensors. They hope to establish semiconductor sensors as the interface between the needs of the public and the IC industry.
The team has already established a cooperation platform connecting French companies and Taiwan's medical system, and has jointly supervised more than 10 doctoral students. Both parties will be inviting more researchers to develop new technologies and applications.

National Science and Technology Council chairman Wu Tsung-tsong (吳政忠) says the award deepens cooperation between the two countries. He also adds that as the award gains more attention, the competition will intensify and lead to more technological development.