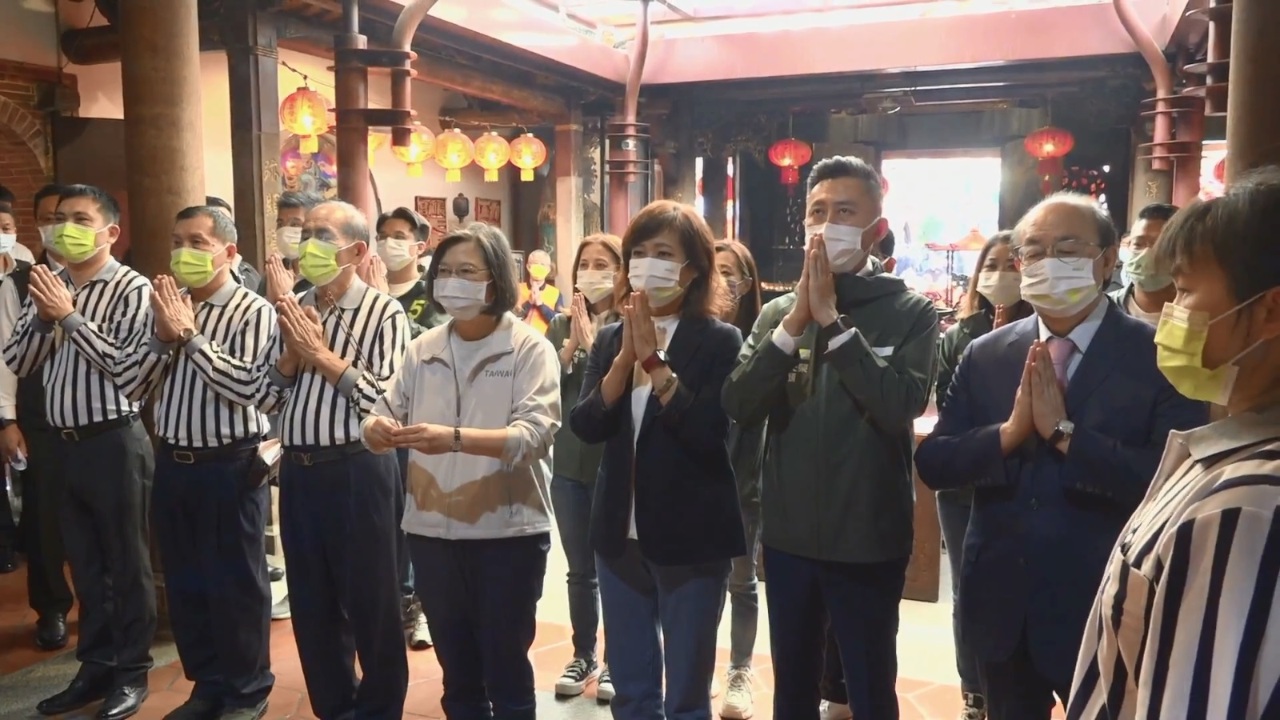 Mere hours remain before voters go to the polls on Saturday and elect local leaders of all levels — from borough chiefs to city mayors. Political heavyweights from major parties are now making appearances in some of the bigger races to shore up support for their preferred candidates.
President Tsai Ing-wen (蔡英文) tells a campaign rally to trust her and support Hsinchu mayoral candidate Shen Hui-hung (沈慧虹).
Besides the president, a few other DPP heavyweights came out to support their party's candidate during this final stretch before election day on Saturday.
Shen herself is confident that voters will see things clearly and elect the most suitable candidate.
In Keelung, another DPP mayoral hopeful, Tsai Shih-ying (蔡適應) has enlisted the help of Taiwan's former Vice President Chen Chien-jen (陳建仁). Even a day before the election is not too late for motorcade canvassing and warm words of support.
Tsai's KMT opponent in Keelung, Hsieh Kuo-liang (謝國樑), on the other hand, is getting support from his own party's heavyweight, Taiwan's former President Ma Ying-jeou (馬英九). After enjoying some local snacks, it's time to do some canvassing as well. Ma says he goes where his help is needed, while Hsieh hopes for good weather on Saturday, so voters come out in force.
With mere hours of campaigning left, candidates are pulling no punches in enlisting help from their respective parties' heavy hitters. They won't have to wait long to find out if it was worth it.
Tomasz Koper, RTI News