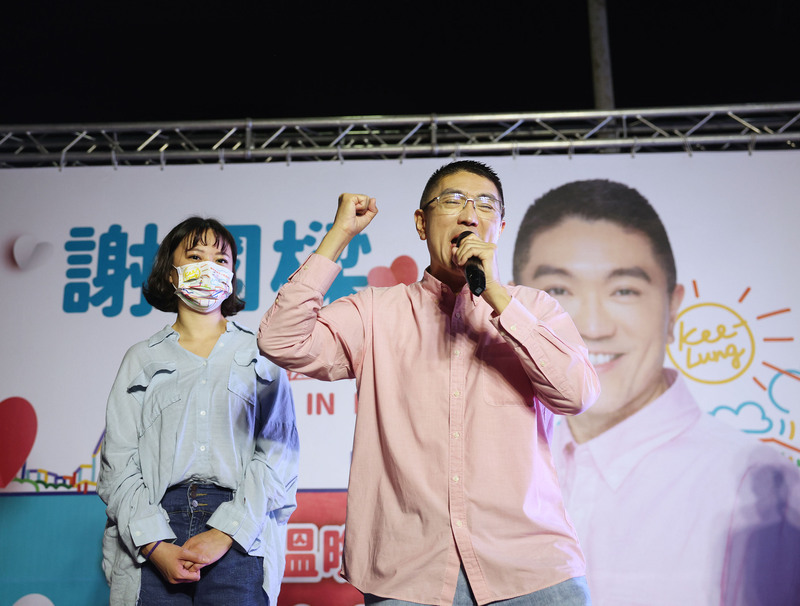 Opposition Kuomintang (KMT) candidates in Keelung, Taitung and Lienchiang have all claimed victory while an independent candidate in Miaoli has also announced his victory.
KMT Keelung mayor candidate Hsieh Kuo-liang (謝國樑 ) announced that he has won while Democratic Progressive Party (DPP) candidate Tsai Shih-ying (蔡適應) went to his campaign headquarters at 6:10 pm to announce his loss.
KMT Taitung County magistrate candidate Jao Ching-ling (饒慶齡) has already received 60% of the vote and announced her re-election.
Independent Miaoli County magistrate candidate Chung Tung-chin (鍾東錦) has announced his victory. The KMT had previously revoked Chung's membership so he ran as an independent. He has a number of past criminal convictions including participating in a murder, stabbing a person with a knife, committing criminal adultery and associating with gangsters.
KMT Lienchiang County magistrate candidate Wang Chung-ming (王忠銘) has also announced that he's been elected.

Meanwhile, DPP Taipei mayor candidate Chen Shih-chung (陳時中) also conceded at 7pm with KMT candidate in Chiang Wan-an (蔣萬安) in a strong lead.