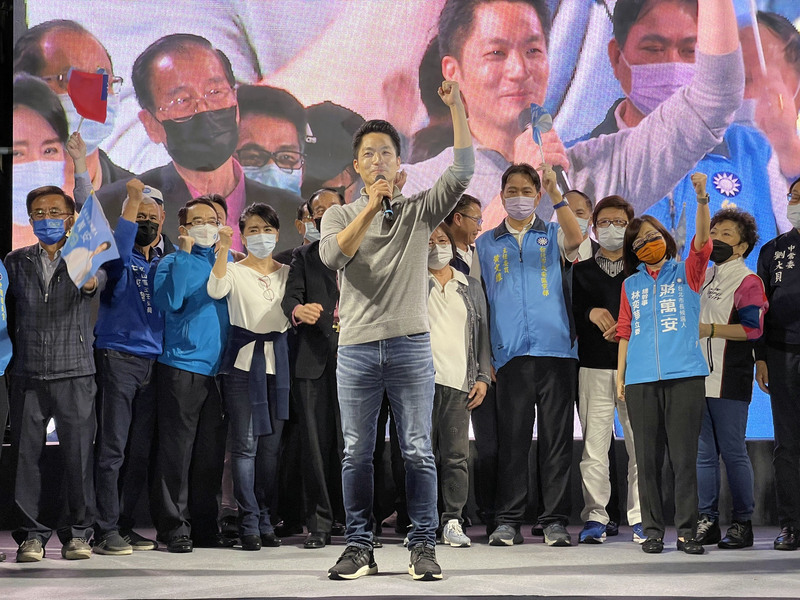 Taiwan's main opposition party is set to win leadership positions throughout northern Taiwan. Kuomintang (KMT) candidates for mayor in Taipei, New Taipei, and Taoyuan are all favored to win their races. That comes as the ruling Democratic Progressive Party (DPP) looks to hold on to mayorships in southern Taiwan's Tainan and Kaohsiung.
As of 7:30pm local time, Taipei mayor candidates Chen Shih-chung (陳時中) and Vivian Huang (黃珊珊) have both conceded. That leaves KMT candidate and former silicon valley lawyer Wayne Chiang (蔣萬安) as the likely victor. Being elected Taipei mayor is often seen as a key stepping stone to Taiwan's presidency.
In New Taipei, DPP candidate for mayor Lin Chia-lung (林佳龍) conceded to KMT mayor Hou You-yi (侯友宜). Hou was re-elected and won over 60% of the vote in Taiwan's most populous city. Hou has been one of Taiwan's most popular mayors.
The KMT also won big in Taoyuan, flipping the mayorship. KMT mayor candidate Chang Shan-cheng (張善政) has declared victory there. The DPP's campaigned was mired in scandal after its initial candidate Lin Chih-chien (林智堅) had to step down due to two universities rescinding his master's theses over plagiarism.
Meanwhile, the DPP held on to leadership positions in both Kaohsiung and Tainan. Mayor Huang Wei-che (黃偉哲) won a close race in Tainan while his counterpart in Kaohsiung Chen Chi-mai (陳其邁) comfortably held on to his position. Southern Taiwan is the DPP's traditional base.
If the results stand, the DPP will only have control of two of Taiwan's six largest cities.